| | | | | | | | |
| --- | --- | --- | --- | --- | --- | --- | --- |
| | Mon | Tue | Wed | Thu | Fri | Sat | Sun |
| 08 am-10 am | | | | | | | |
| 10 am-12 pm | | | | | | | |
| 12 pm-02 pm | | | | | | | |
| 02 pm-04 pm | | | | | | | |
| 04 pm-06 pm | | | | | | | |
| 06 pm-08 pm | | | | | | | |
| | | | | | | | |
| --- | --- | --- | --- | --- | --- | --- | --- |
| | Mon | Tue | Wed | Thu | Fri | Sat | Sun |
About me
In my 25+ years at Moolchand, I have been extensively trained in performing all joint replacement surgeries like knee replacement, hip replacement and arthroscopic surgeries of knee, hip and shoulder. I am passionate about learning and using the most advanced techniques resulting in quick recovery and shorter hospital stay.

I have earned recognition for performing various types of complex joint surgeries including Joint preservation and Replacement surgeries. My expertise in sports medicine has helped me win the trust of many top athletes suffering from conditions ranging from joint pain to a complex bone injury.

I am proud to be in the league of some of the best arthroscopic surgeons in India. I have been trained in all kinds of arthroscopic surgeries like ACL repair, PCL repair, meniscus repair, tennis elbow, rotator cuff injury and other sports injury in India and abroad.

Medical expertise
Arthritis | Arthroscopic surgeries | Joints pain | Knee replacement surgery | Sports medicine | Sports injury treatment | Trauma | Total joint replacement surgeries
My education and training
| | |
| --- | --- |
| MS | S N Medical College, Agra University, India (1990) |
| MBBS | S N Medical College, Agra University, India (1987) |
Others
Advanced technique course in Shoulder Arthroscopic Surgery (Bangkok)
Advanced technique courses in Knee Replacement Surgery, Academy of Medicine (Singapore) in collaboration with the Royal College of Surgeons of England
Fellowship (Advancement in total joint replacement and arthroscopic surgeries), Singapore University Hospital
Fellowship, Zimmer Orthopaedics Institute, Sydney
My awards and accomplishments
Guest speaker for numerous state orthopaedic associations
Member, Indo-German Orthopaedic Foundation
Member, Asia-Pacific Arthroplasty Society
Member, Faculty for arthroscopic surgery workshops (conducted by Indian Orthopaedic Association)
Orthopaedics Consultant to Sports Authority of India
Consultant for many leading Indian PSUs (such as Air India and BHEL)
What I'd like to tell my patients
Patients with severe arthritis of the joints become bed ridden and dependant on others for their day to day activities. The decision to undergo a joint replacement is a major step toward reclaiming an active lifestyle. I am here to get you back on your feet.

I treat a lot of trauma cases. When an active youth develop complex multiple fractures, his life comes to a stand still. My first priority is to get them to be mobile and back on their feet as soon as possible. I and my team work extremely hard to design the best possible recovery plan for each patient.

An injury to a sports person can cause havoc in his life. My role as a sports medicine expert is not only limited to getting them back on track but also to counsel them and make them mentally tough.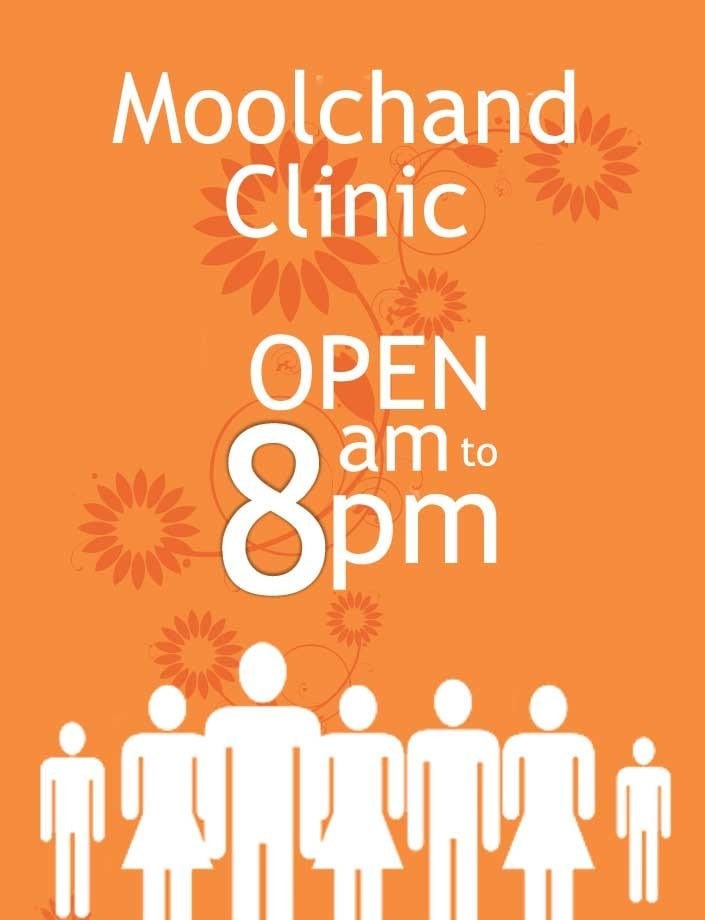 Arjun
Airtel employee
"Everyone that I came in contact with over here was wonderful!"
I suffered a devastating compound fracture on my right leg in a recent road accident. I was brought to Moolchand Emergency with my bleeding leg and bone jutting out of the skin. Though it was late night, the Emergency doctors did not hesitate to take care of me. They knew exactly what needed to be done to stabilize my fracture and soothe me.



I was seen by Dr. Manoj Kumar who operated on my injured leg. Dr. Kumar is very supportive and encouraging. I have never received that kind of personal care and support from any health care provider before. Everyone, including the OT and ED Technician Khushi Ram, that I came in contact with over here was wonderful! From the doctors to housekeepers, everyone provided great care. Overall, my hospital-stay was nothing short of an exceptional experience!
Veena Chandwani
Housewife
"He is the doctor with the experience and expertise I was looking for!"
I know Dr. Manoj Kumar since 2005. I had been suffering extreme knee pain for many years and had seen many doctors, but none of the treatments could provide me a long-lasting relief. After journeying to Moolchand, I was seen by Dr. Manoj Kumar who thoroughly explained my options. He had the experience and expertise I was looking for. In 2013, I had a TKR performed by him at Moolchand. The surgery was a great success. Thanks to Dr. Manoj. He is one of God's heroes who love to help those in need of his skills with both passion and compassion. I wish him great success ahead.

I also urge anyone who has experienced debilitating knee pain to seek out Dr. Manoj Kumar at Moolchand.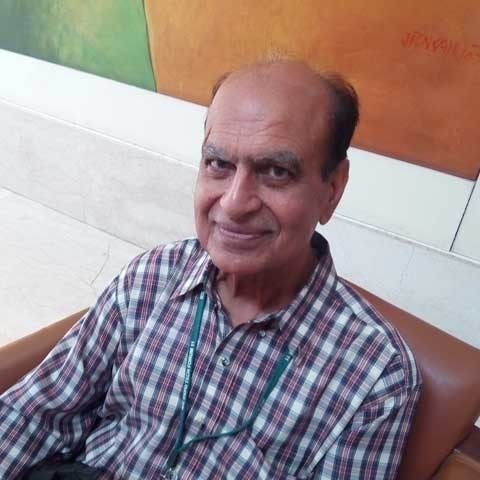 A.n. Chandwani
Assistant General Manager Air India Ltd.
"Elated with my progress and surgical outcomes!"
My experience with Dr. Manoj Kumar has always been very positive and encouraging. I underwent three knee arthroscopies under his care at Moolchand. Not only were all my surgeries successful beyond my hopes, but the care I received from Dr. Kumar was exceptional. He has called, sent text messages, and proudly shared about the results from my surgery. I am elated with my progress to date and look forward to increasing my leg strength in the coming weeks.