Dr. Vishal Nigam

Senior Consultant - Orthopaedics, Spine Care, Moolchand Orthopaedics Institute

FNB, DNB, MS, MBBS, Others

21 Years

950
| | | | | | | | |
| --- | --- | --- | --- | --- | --- | --- | --- |
| | Mon | Tue | Wed | Thu | Fri | Sat | Sun |
| 09 am-04 pm | | | | | | | |
| 09 am-04 pm | | | | | | | |
| 09 am-04 pm | | | | | | | |
| 09 am-04 pm | | | | | | | |
| 09 am-04 pm | | | | | | | |
| 09 am-04 pm | | | | | | | |
| | | | | | | | |
| --- | --- | --- | --- | --- | --- | --- | --- |
| | Mon | Tue | Wed | Thu | Fri | Sat | Sun |
About me
A doctor dedicated to his patients and to the pursuit of clinical excellence is what best defines me. I am a spine surgeon with a special interest in degenerative and traumatic spine disorders. I have been internationally trained in minimally invasive spine surgery, disc replacement and kyphoplasty.

Medical expertise
Artificial disc replacement | Deformity correction in spine | Degenerative spine treatment | Minimally invasive spine surgeries | Osteoporosis | Kyphoplasty surgery | Spinal infections and trauma | Total knee arthroplasty
My education and training
| | |
| --- | --- |
| FNB | Spine surgery, National Board of Examination (2007) |
| DNB | Orthopaedics, National Board of Examination (2002) |
| MS | Orthopaedics, Maulana Azad Medical College, New Delhi (2002) |
| MBBS | University of Delhi (1998) |
Others
Training in spinal injury management, Vietnam and Kenya (2009)
Fellowship on Osteoporosis, Hong Kong (2008)
Fellowship in Minimally Invasive Spine Surgery, University of Magdeburg, Germany (2007)
Fellowship in spinal disorders and deformity, Oswestry, UK (2005)
My publications and papers
Simultaneous Bilateral versus Unilateral Total Knee Replacement in osteoarthrotic knee. Published in Indian Journal of Orthopaedics, Vol. 36, No. 4, October 2002 (Corrigendum in Vol 37, No. 1, January 2003)
Atlantoaxial Rotatory fixation secondary to tuberculosis of Occiput: a Case report. Published in Spine, Vol 28, No 11, 2003
Deep Vein Thrombosis after Total Hip and Knee arthroplasty in Indian Patients. Published in Postgraduate Journal of Medicine 2004, 80: 729-731
An unusual cause of Inguinal Pain. Publication in Postgraduate Journal of Medicine, Vol 81, 2005
Clinical and Radiological Results of PCL substituting prosthesis. Published in Indian Journal of Orthopaedics, Vol. 37, No. 3, July 2003
Minimally invasive Total Hip Replacement. Published in Indian Journal of Orthopaedics Vol 38, No 1, 2004
Giant Bone Island complicating replacement arthroplasty- a report of Two cases. Published in Journal of Surgical Orthopaedics Advances, Vol 13, 2004
Bilateral simultaneous posterior dislocation of the shoulder. Published in Injury Extra, Volume 35, Issue 2, Feb 2004
Bone Grafting for Acetabular Deficiencies in case of Total Hip Arthroplasty. Published in Indian Journal of Orthopaedics, Vol. 38, No. 3, July 2004
Total Claviculectomy for Ewing's sarcoma: 8 years' disease free survival. Published in Delhi Journal of Orthopaedics, Vol. 1, Issue 1, July 2004
Clinical and Radiological evaluation of Hybrid Hip replacement in various disorders of Hip. Published in Indian Journal of Orthopaedics, April, 2005
Local antibiotics: Panacea for long-term skeletal traction. Published in Injury, Vol 36, No 1, p 199-202, Jan 2005
Non-Cemented Total Hip Replacement in various disorders of the hip. Published in Indian Journal of Orthopaedics, Vol 39, No 4, p 225-227, Oct 2005
Bicycle and Cycle Rickshaw Injury in Suburban India. Published in Injury, Vol 37(5), May 2006
Multifocal Skeletal Tuberculosis or Disseminated Bone Tuberculosis. Published in Tropical Doctors, 36(3), 178-80July 2006
Easy Drainage of Presacral abscess. Published in European Spine Journal, Dec 2006
Results of MAPD and kyphoplasty on osteoporotic fractures complicating lumbar canal stenosis. Published in European Spine Journal, 16 (Supplement 1), Sept 2007
Status of Spinal Cord injured patients in India. Published in Indian Journal of Orthopaedics Vol 41, Oct 2007
Pseudoarthrosis in Ankylosing Spondylitis: Published in Delhi Journal of Orthopaedics, Vol 3, Issue 2, 2007
Permanent cardiac pacemaker for cardiac arrest following cervico-dorsal spinal injury. Published in European Spine Journal, March 2009
Autologous mucosal transplant in chronic spinal cord injury: an Indian pilot study. Spinal Cord, June 2009
Fournier's gangrene in a female SCI. a case report. Published in Spinal Cord
Tendoachillis avulsion in Osteomalacia: Clinical cases in Bone and Mineral metabolism, 2015
Guide to recognizing Urinary tract infections in spinal cord injured patients. Accepted for publication in Indian Journal of Nephrology
Spontaneous cervical epidural hematoma: report of a case managed conservatively. Published in July issue of Indian Journal of Orthopaedics
My awards and accomplishments
Silver Medal in Physiology, Pathology and Medicine in University of Delhi
Included in the 25th edition of Marquis, "Who is Who of the World" and "Leading Educators of the World 2008"
Involved in research and development of many disorders of the spine and drugs/treatment strategies related to them
More than 50 presentations as faculty lecturer and paper presenter in ISSICON, IOACON, DOACON, etc.
Life member, Spinal Cord Society, Indian Orthopaedics Association, Delhi Orthopaedics Association
What I'd like to tell my patients
A lifestyle transformation has given rise to new habits, which have adversely affected our wellbeing. Sitting for long hours at work or excessive exercising has resulted in a lot of young adults seeking orthopaedic consultations. In such cases, spine ailments can be prevented by altering certain habits.

For me, it is very important to diagnose the root cause of the problem before beginning any treatment or surgery. Patients often look for an instant relief for their pain. While we understand the urgency, time needs to be given for the correct diagnosis of the problem. Several factors need to be considered, including history of previous illnesses. A thorough investigation needs to be carried out. Each case is unique and merely prescribing pain killers without properly delving into the cause of the problem may serve to be ineffective and in some cases even counterproductive.

Independent of age I recommend exercise to all my patients. Resting to combat back pain may seem like the natural thing to do, however, exercise creates flexibility and improves the threshold of patients to cope with pain. If the correct exercises are done appropriately it can go a long way solving your problems.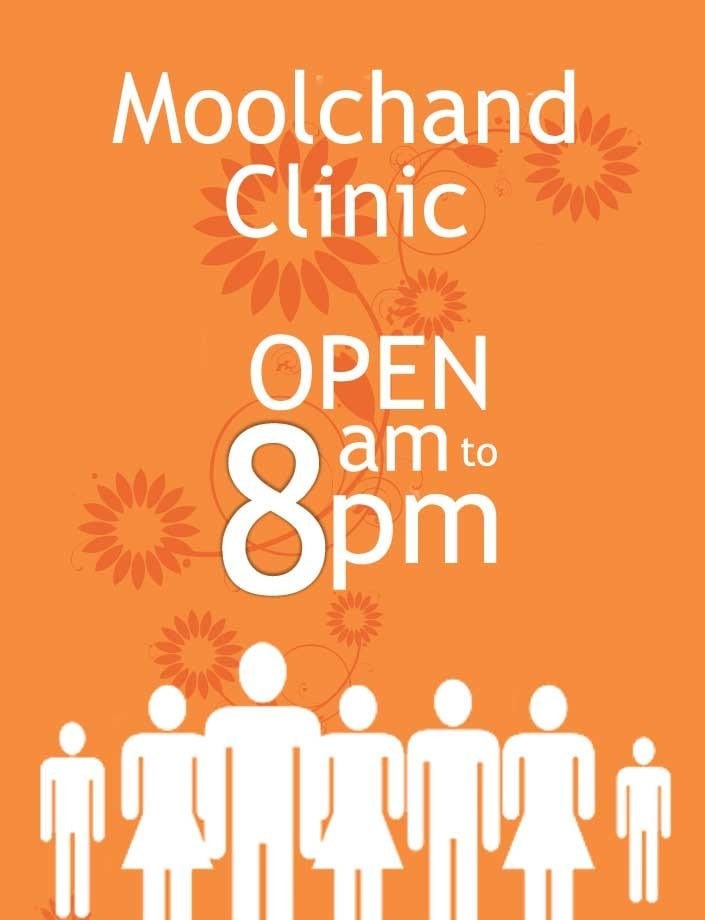 Srabani Chadha
Housewife
"Successful Spinal Decompression Surgery!"
The first word that comes to my mind while describing Dr. Vishal Nigam is 'Perfectionist'. Being his regular patient for orthopaedic treatment at Moolchand, I take this opportunity to mention that he is one doctor who is dedicated, sincere, excellent and as mentioned earlier, perfect in his respective profession. I am extremely satisfied and happy with Dr. Vishal Nigam who performed a spinal decompression surgery on me. His pleasant smiles and comforting words were very much encouraging during my recovery period. I am grateful for how smooth this process went.

I highly recommend Dr. Vishal Nigam and the services of Moolchand.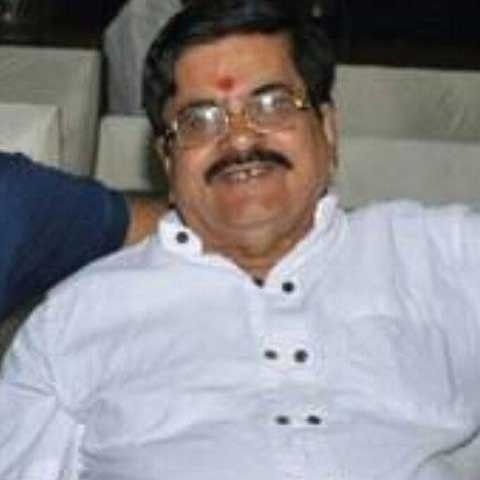 B.l. Taneja
Business owner
"Thank you for getting me on the path to pain-free life!"
I am 71-years old. Over the past 5-6 years, my spinal problem (lumbar canal stenosis) had worsened to the degree of the inability of walking, sitting, standing or sleeping without constant pain. I decided to consult senior spine expert Dr. Vishal Nigam at Moolchand. He is extremely popular so I had to wait a bit for the first appointment; definitely, "Good things come to those who wait." Dr. Nigam took my medical history and directed significant steps for through diagnosis. He ensured me that my debilitating pain will soon disappear. He made me feel comfortable and his professionalism gave me the confidence I needed to have spinal decompression to fix my herniated discs. I think he is the best doctor I have ever met!

The office staff at Moolchand is also courteous, professional and friendly. No where else can one find such excellent care, constant concern for the patients' well being. Thank you Moolchand and Dr. Nigam!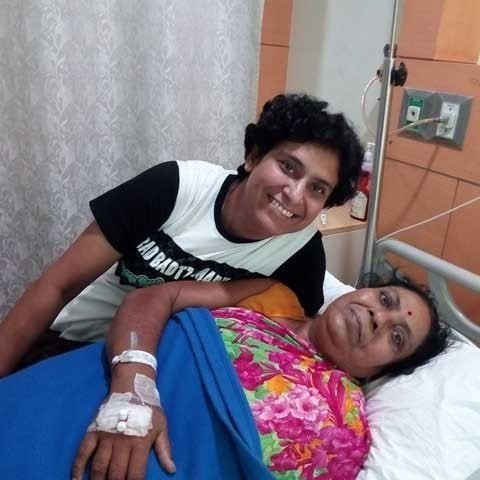 Seema Jha
with mother Mrs Vimal Jha
"Simply the best!"
My mother, Mrs. Vimal Jha, had been suffering chronic knee pain since 2013. We had spent quite a bit of money on physical therapy at many clinics, but it did not seem like my mother was making any progress. We were losing all hopes, when one of our friends suggested us to meet Dr. Vishal Nigam at Moolchand.

We found Dr. Vishal Nigam very knowledgeable and approachable. The way he attended my mother's condition is very commendable. That initial consult made us feel confident to go ahead and trust his surgical recommendation. My mother under right knee surgery at Moolchand and is under Dr. Nigam's care. She feels greats and her surgery scar is barely noticeable.

We also love the staff here! They are all amazing, very friendly, helpful and wonderful. Even when they are super busy, they always act like you are the only one there and that they have time to help you out, chat with you or make you laugh. They are simply the best!