Dr. Arun Goel

Senior Consultant - Paediatric Orthopaedics, Orthopaedics

MS, MBBS, Others

45 Years

1,250
| | | | | | | | |
| --- | --- | --- | --- | --- | --- | --- | --- |
| | Mon | Tue | Wed | Thu | Fri | Sat | Sun |
| 08 am-10 am | | | | | | | |
| 10 am-12 pm | | | | | | | |
| 12 pm-02 am | | | | | | | |
| 02 pm-04 pm | | | | | | | |
| 04 pm-06 pm | | | | | | | |
| 06 pm-08 pm | | | | | | | |
| | | | | | | | |
| --- | --- | --- | --- | --- | --- | --- | --- |
| | Mon | Tue | Wed | Thu | Fri | Sat | Sun |
About me
I am an orthopaedic surgeon with 40+ years of experience across various sub-specialties of orthopaedics. I have successfully conducted complicated reconstructive surgeries and fixation of artificial limbs. Besides my adult patients with upper-extremity joint conditions, the majority of my patients are children and adolescents, mainly because my forte is treating musculoskeletal ailments in children. I am often referred for rare paediatric orthopaedic disorders, in India and from abroad.
I am active in clinical research and have chaired numerous medical conferences as the guest speaker. In my capacity, I have treated the President of India and been an advisor to the Ministry of Rehabilitation.
I have had the honour of being on the advisory board of "Rotary Viklang Kendra" which provides free limbs to poor patients. I am the Founder Secretary of the Delhi Orthopaedic Association and member of many national and international orthopaedic associations. I am also an alumni member of A.O Swiss Foundation of Paediatric Orthopaedic Society of India (POSI). Because of my longstanding experience in orthopaedics I have also served as an Examiner to several universities in India for MS and DNB courses.

Medical expertise
Birth anomalies | Bone grafting | Congenital disorders treatment | Club foot | Congenital hip dislocations | Deformity correction | Hand surgery | Juvenile rheumatoid arthritis | Limb lengthening | Limb reconstruction | Osteoporosis management | Paediatric orthopaedics | Tendon transfer | Total joint replacement surgeries
My education and training
| | |
| --- | --- |
| MS | Orthopaedics, Delhi University, India (1966) |
| MS | Surgery, Vikram University, India (1966) |
| MBBS | Vikram University, India (1961) |
Others
WHO fellowship in trauma management: UK, Switzerland, Germany, Sweden, Denmark (1984)
Advanced course in fracture fixation, Switzerland (1983)
Senior Commonwealth Medical Fellow, UK for training on Spine and Paediatric Orthopaedics (1974)
WHO fellowship in Management of Amputation and Artificial Limb, Warsaw, Poland (1970)
My publications and papers
Editor, Indian Journal of Orthopaedics
30+ publications across national and international journals on osteoporosis management
Contributed several book chapters on health care and orthopaedics
Attended numerous national and international conferences as chairman, co-chairperson and speaker
My awards and accomplishments
Lifetime Achievement Award, Lady Hardinge Medical College, New Delhi (2016)
Lifetime Achievement Award, Delhi Orthopaedic Association (2008)
Emeritus member, SICOT Brussels (largest orthopaedic association in the world) (2005)
Orthopaedic surgeon to the honourable President of India for a decade (1980-1990)
Awarded UNICHEM Gold Medal for management of rheumatoid arthritis, IRA (1980)
Awarded AA Mehta Gold Medal for best paper, Indian Orthopaedic Association (1978)
Visiting orthopaedic surgeon to Aden, Yemen under ITEC (1978-1979)
Advisor on orthopaedic implants, BIS, Government of India (1976-1986) and represented the Government of India for International Meet on Orthopaedic Implants Standardization at Virginia, Washington (1980)
Founder secretary, the Delhi Orthopaedic Association (1976)
President, Paediatric Orthopaedic Society of India
What I'd like to tell my patients
Childhood injuries and bone disorders may alter or impede growth, therefore, as a paediatric orthopaedic surgeon, I use a developmental approach to ensure each child's optimal lifetime function. I let no opportunity go abegging to help children in any way that I can.
I have often handled the worst case scenarios, wherein my patients came with chronic orthopedic conditions. I make every possible effort to make their lives healthier and happier.
Understanding the nuances of orthopaedics is often overwhelming, especially to a child's parents. I understand that it takes patience, compassion and time to gain the trust of parents and the child and ultimately help them believe that they will heal. Given my commitment to excellence I am very confident that I can help your child recover and enjoy a healthy life. Along with the treatment of immediate as well as any chronic joint problems, I always strive to integrate the doctrine of prevention in all my treatment plans as a way to alleviate possible future difficulties.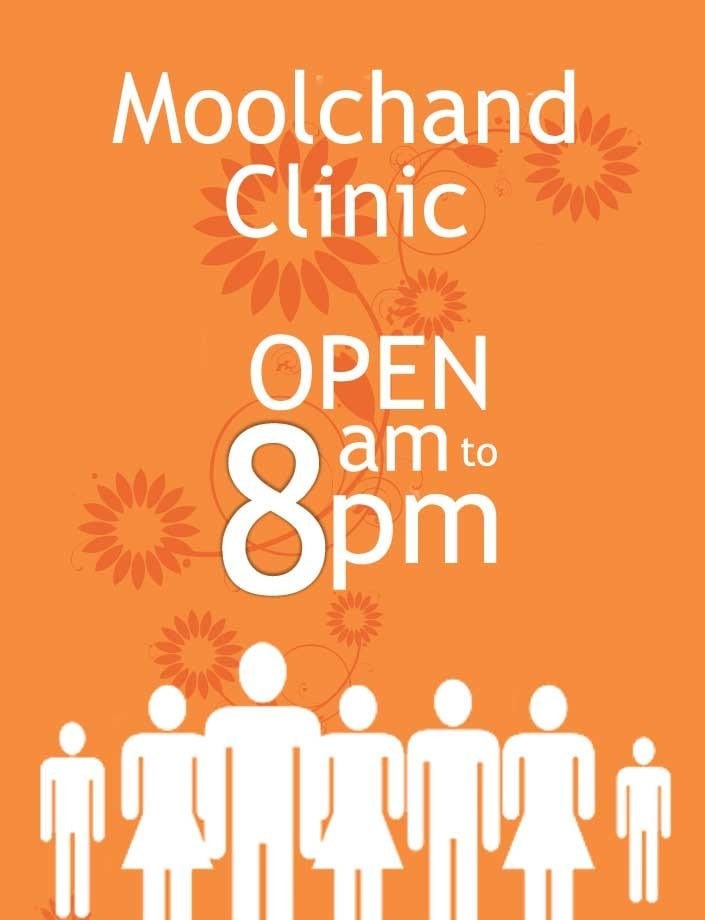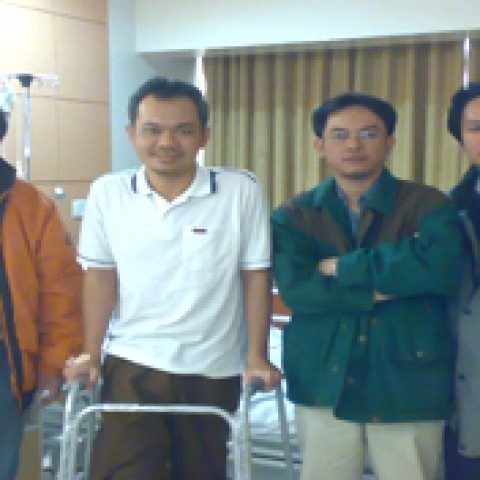 Chundee Mookhan
Multiple fractures in knee, leg and ankle
""I truly feel that Moolchand is the one place where patients come first""
I thought I would never be able to walk normally again until I was treated at Moolchand Orthopaedic's Institute. Clean, comfortable and world class rooms with excellent facilities are only the starting point. The professional skill and caring attitude of the doctors and nursing staff made me feel extremely comfortable. They always helped me with all my informational needs, addressing every little concern I had. After visiting Moolchand, I truly feel that it is one place where patients come first and just the right healthcare partner.

Suneeta K
Mother of a teenager
""Thank you Moolchand Emergency, you made my emergency disappear""
It was an amazing experience for me to be in a hospital which was efficient, attentive, friendly, approachable and quick to ease my troubles. I came back home with my child transformed to hale and hearty, laughing with me. Truly, a new year gift..."Moolchand" an able, capable and dependable friend on whom I can always count on. God bless and keep up the good work always!