| | | | | | | | |
| --- | --- | --- | --- | --- | --- | --- | --- |
| | Mon | Tue | Wed | Thu | Fri | Sat | Sun |
| 08 am-10 am | | | | | | | |
| 10 am-12 pm | | | | | | | |
| 12 pm-02 pm | | | | | | | |
| 02 pm-04 pm | | | | | | | |
| 04 pm-06 pm | | | | | | | |
| 06 pm-08 pm | | | | | | | |
| | | | | | | | |
| --- | --- | --- | --- | --- | --- | --- | --- |
| | Mon | Tue | Wed | Thu | Fri | Sat | Sun |
About me
I am a highly qualified orthopaedic consultant who was ranked first in my MS examinations and was selected as Registrar at Hammersmith Hospital and Post Graduate Institute, London (1966). I am considered to be "one of the best orthopaedicians in India", not just for my expertise, but also because of my caring attitude and to-the-point treatment.
I am proud to be part of an institution known for its pioneering advances in medical science. My tenure at Moolchand has spanned over 40+ years and I have been instrumental in the development of Moolchand's orthopaedic program. I also mentor many senior surgeons across India's top corporate hospitals.
I treat every patient with compassion, care and competence. I am proud to count amongst my patients a host of dignitaries, leaders and foreign nationals. I have had the honour of treating former Prime Ministers of India and their families for several years.

Medical expertise
Complex fracture care | General orthopaedics | Hip replacement | Joint preservation | Knee replacement | Knee resurfacing | Osteotomy | Osteoporosis management | Pelvis repair | Shoulder replacement
My education and training
| | |
| --- | --- |
| FRCS | (London) Royal College of Surgeons, England (1966) |
| MS | Delhi University, India (1961) |
| MBBS | Lucknow University, India (1958) |
Others
Trained as Registrar and Senior Registrar at National Health Service, UK (1966-1967)
Consultant with National Health Service, UK (1968-1969)
My publications and papers
"Scaphoid Fractures and Herbert Screw Fixation: A Follow-up Study" published by Delhi Orthopaedic Association (DOA), 2007
"Effect of Indomethacin on Hips Causing AVN" published by The Royal Society, UK,1967
My awards and accomplishments
Life Time Achievement Award by Delhi Orthopaedic Association (DOA) (2007)
Founder member of Delhi Orthopaedic Association (1975)
Pioneered India's first total hip replacement surgery (1973)
Treated Prime Ministers of India and their families on a regular basis
Life member, Orthopaedic Association of West London
Associated with the American Embassy, British High Commission, German Embassy and Australian High Commission as their orthopaedic surgeon
What I'd like to tell my patients
From broken bones, sprains and strains to joint replacement surgeries and urgent orthopaedic situations, I am able to assist patients of all ages in a timely and comfortable manner. Very often I am referred to for complicated orthopaedic conditions. Driven by my deep-seated sense of commitment and responsibility, I never refuse a case no matter how complex it is.
I treat every patient with care and commitment. For me, it is very gratifying to serve the medical needs of my patients, see them recover rapidly and return to their fittest selves. Even more gratifying is the respect and reputation that I have earned as "one of the best orthopaedists in India" and "a pioneer of joint replacement surgery". Overwhelmed by the respect and affection entrusted upon me by my patients, I am always eager to walk the extra mile to deliver seamless result-oriented care.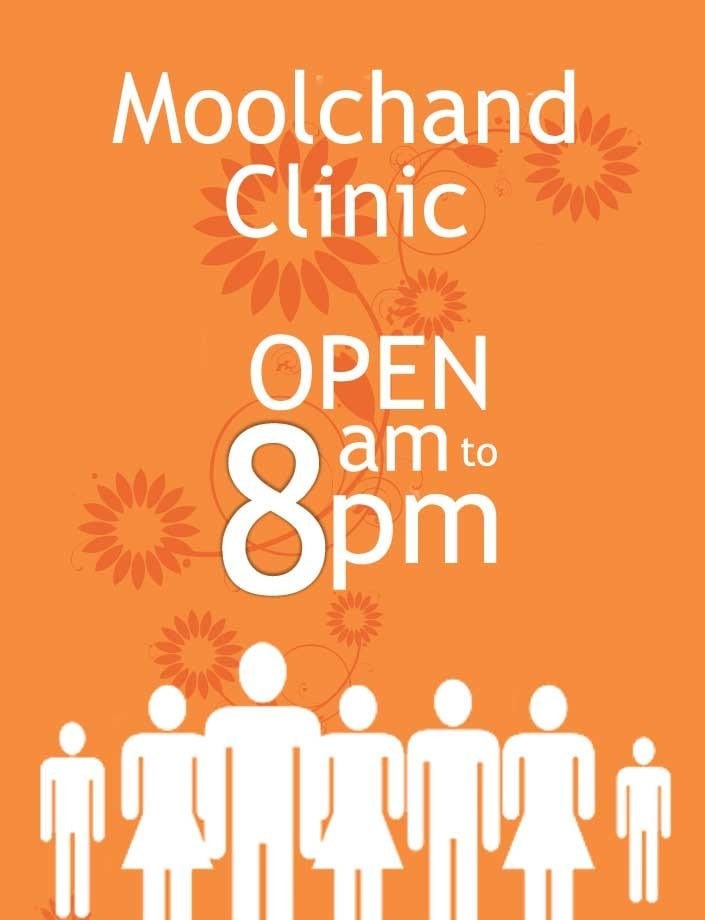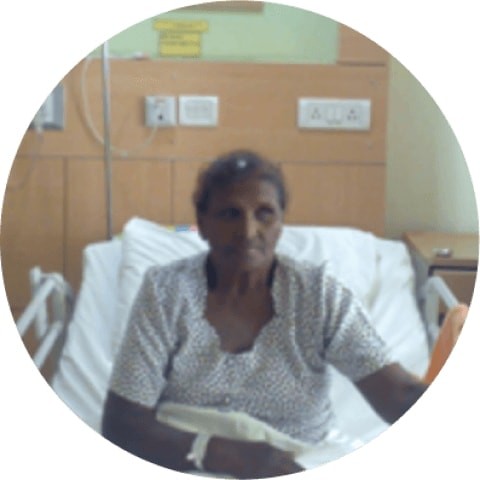 Kamla Wati
Hip replacement Surgery
""The doctor was extremely good and gentle""
My sister was in a lot of pain when we arrived in India. Our family was very concerned about her condition. Right from the moment we stepped into Moolchand Orthopaedic's Hospital, all our needs were taken care of. The doctor who operated on my sister, was extremely good and gentle. He explained her problem, the treatment planned and also the post operative care. I would specially like to thank the nurses who cared for my sister day and night. Today we leave Moolchand with a sense of joy. I thank Moolchand for helping us tremendously in our tough times and making it all so easy and comfortable. Thanks Moolchand!