Dr. Indu Bala Khatri
Senior Consultant - Obstetrics and Gynaecology, Mother's Nest

MD, MBBS, Others

28 Years

1,050
| | | | | | | | |
| --- | --- | --- | --- | --- | --- | --- | --- |
| | Mon | Tue | Wed | Thu | Fri | Sat | Sun |
| 08 am-10 am | | | | | | | |
| 10 am-12 pm | | | | | | | |
| 12 pm-02 pm | | | | | | | |
| 02 pm-04 pm | | | | | | | |
| 04 pm-06 pm | | | | | | | |
| 06 pm-08 pm | | | | | | | |
| | | | | | | | |
| --- | --- | --- | --- | --- | --- | --- | --- |
| | Mon | Tue | Wed | Thu | Fri | Sat | Sun |
| 01 am-01 am | | | | | | | |
| 01 am-01 am | | | | | | | |
| 01 am-01 am | | | | | | | |
| 01 am-01 am | | | | | | | |
| 01 am-01 am | | | | | | | |
| 01 am-01 am | | | | | | | |
About me
I have been a member of the city's most legendary obstetrics and gynaecology team (earlier Sheila Mehra unit) for the last 25 years. I and my team are famous for having delivered 3 generations of babies, so much so that it is the rare family in Delhi that doesn't have a Moolchand baby in its midst. Complex obstetric cases are my forte.
Medical expertise
Advanced gynaecological endoscopy | High risk pregnancy | Hysteroscopic procedures | Laparoscopic hysterectomy | Ovarian cyst management
My education and training
| | |
| --- | --- |
| MD | Awadhesh Pratap Singh University, India (1991) |
| MBBS | Awadhesh Pratap Singh University, India (1987) |
Others
Advanced trainings in Gynaecology and Obstetrics at various hospitals (Moolchand, Safdarjung, Sucheta Kriplani and Lady Hardinge Medical College)
My publications and papers
Over 20 publications across national and international journals. Some examples include American Journal of Gynaecological Endoscopy, Fertility Sterility, Indian Journal of Gynaecological Endoscopy
Multiple international papers (e.g. MIRENA Summit titled "Comparison of MIRENA and TCRE")
My awards and accomplishments
Awarded several MBBS gold medals
Led multiple national and international conferences (e.g. AOGD Free Paper Conference, FOGSI Annual Conference)
Awarded Best Poster for "Levonogestral Intrauterine System versus Endometrial Resection/Ablation for treatment of Menorrhagia", AICC, Royal College of Obstetricians and Gynaecologists
Invited as expert speaker on multiple television/radio channels (topics have included gender change surgeries, mobile phone use in pregnancy, innovation in obstetrics and gynaecology etc.)
What I'd like to tell my patients
Being a mother is one of life's greatest gifts to a woman and it is very important for a "mother to be" to stay happy, positive and healthy during her journey from pregnancy to childbirth.

In today's era of late motherhood, it is important to ensure that the birthing centre you choose can safely handle any complications. It is important to choose a world class birthing team/institute over just a pretty building. Even though Moolchand handles a very high percentage of "high risk cases" (60% of all our deliveries of which 20% present a high risk to mother and child), my team and I are well known for encouraging mothers to deliver naturally.

My team and I at Moolchand understand women's health better than many in India. We respect every woman's privacy when they come to us. We pioneered laparoscopic surgery in the country and Moolchand is recognized as the national referral unit for complex cases which are routinely rejected even at top corporate hospitals for being too difficult/complex to handle.

Moolchand has redefined excellence in women's health for more than 50 years and has earned the trust of 3 generations of patients. At Moolchand Women's Institute, you can take some things for granted: women friendly care, the best gynaecologists in India, world-class facilities, innovation and superior clinical outcomes.

Unlike most standalone birthing centres, we have created Mother's Nest™, a unique blend of a luxury boutique birthing centre and excellence of India's best tertiary care women's hospital.
Our programs are internationally acclaimed for innovation and excellence and have won us recognition as a national referral centre and an academic teaching institute. At Moolchand, you can count on a "one stop'' centre of excellence which is comprehensive, has all critical backups and is led by a large multidisciplinary team (50+ caregivers with a combined experience of over 400 years).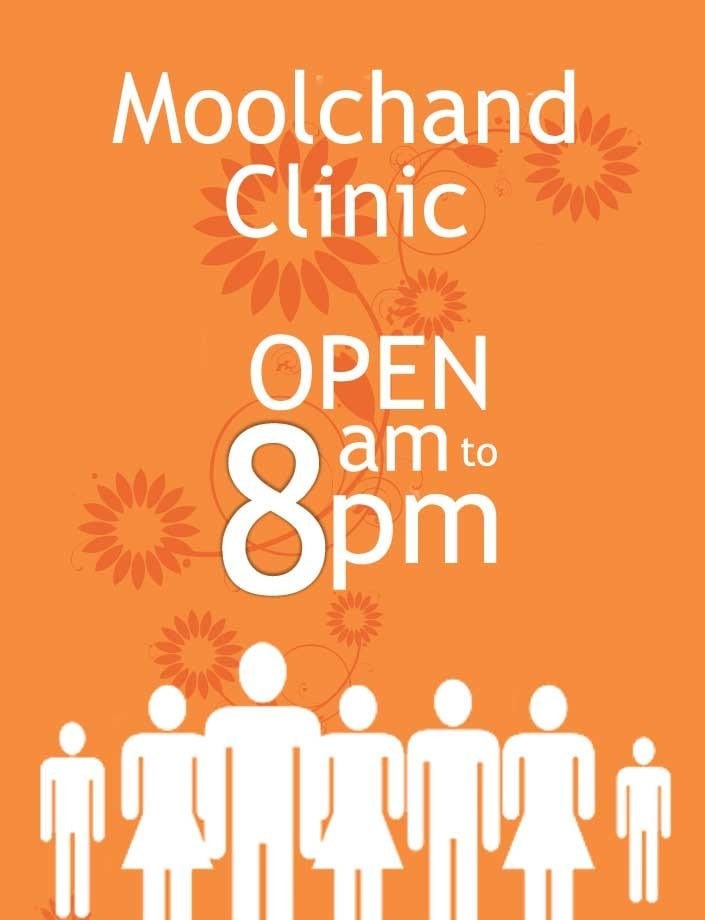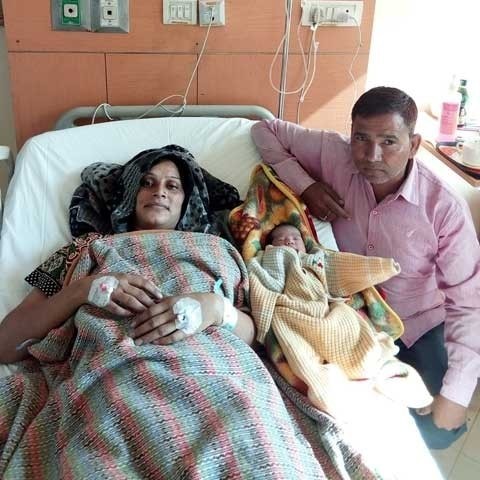 Kunti S
Resident of Faridabad
"Nine months of pregnancy felt like a breeze!"
My 9-months of pregnancy felt like a breeze, thanks to the outstanding efforts of Dr. Indu Bala Khatri and her capable team at Moolchand. Right from our very first visit, we were very happy to have chosen Moolchand. Right information at the right time kept us at ease and relaxed, which was very important to us. No unnecessary tests, no scares etc., just the required tests and visits to make sure my baby and I were doing well.

Moolchand is very modern that made the whole experience even more enjoyable. We could not have asked for more. I would also like to mention the excellent quality of caring attitude displayed by all staff and nurses at Moolchand. Overall, a great experience!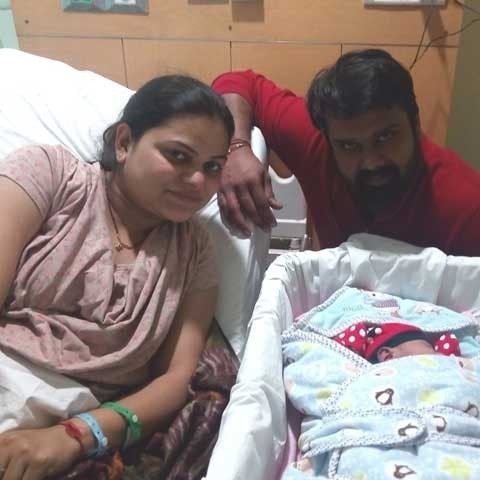 Gunjan Pant
"Very pleased with how well my care and delivery were handled by your fantastic doctor!"
I would like to share this wonderful experience in few lines. I recollect Dr. Indu Bala looking confidently at me and saying, "Yours shall be a normal delivery." Needless to say, she was true to her words. We are blessed with a baby boy. Dr. Indu Bala was always approachable and accessible to us even during the odd hours in the night. I would trust her forever and definitely recommend her name.

Piyushi Dhir
Indian author, living in Ivory Coast
""Dr. Indu addressed my concerns not just as a doctor, but also a friend""
I live outside India but had planned to return to the country for my delivery. It was during my search for a good gynaecologist that I heard of Dr. Indu. Every single lady who had been through her hands only had praises for the doctor. I trusted their recommendation and met her soon after I landed in India in the 7th month of my pregnancy.

The very first time I met her, I sensed that I was in good hands. Dr Indu is professional, yet warm.
The former is important because you need a doctor who knows what she's doing. But the latter is important too, because you can only truly trust your doctor, when you feel a connect with her. So it was with Dr. Indu. She won me over with her warm smile and the patient listening she gave to my endless questions. She was always available through messages or on the phone to answer my queries.

I had heard that Dr Indu tries her best to offer a woman a natural delivery and I can vouch for that from my experience. I had a long labour and a slightly complicated case, but she ensured that I had a normal delivery. Her job did not end there. In the first hour after my delivery, she was attentive towards my comfort and state of mind. In the days and weeks that followed, she continued to meet me and address my concerns not just as a doctor, but also as a friend.

I would most confidently recommend Dr. Indu to any lady who is expecting a baby. And I will always remember her fondly.