We do what's right for you...
Browse
HIDE
Patients and their families from more than 50 countries around the world have benefited from our half-century old tradition of excellence in healthcare. Our excellence has led to Moolchand being a preferred choice for many VIP's including international diplomats and business leaders. Here is what some of our patients have to say about their Moolchand experience.
Real patients...Real stories
"Dr. Indu addressed my concerns not just as a doctor, but also a friend"
I live outside India but had planned to return to the country for my delivery. It was during my search for a good gynaecologist that I heard of Dr. Indu. Every single lady who had been through her hands only had praises for the doctor. I trusted their recommendation and met her soon after I landed in India in the 7th month of my pregnancy. The very first time I met her, I sensed that I was in good hands. Dr Indu is professional, yet warm.The former is important because you need a doctor who knows what she's doing. But the latter is important too, because you can only truly trust your doctor, when you feel a connect with her. So it was with Dr. Indu. She won me over with her warm smile and the patient listening she gave to my endless questions. She was always available through messages or on the phone to answer my queries.I had heard that Dr Indu tries her best to offer a woman a natural delivery and I can vouch for that from my experience. I had a long labour and a slightly complicated case, but she ensured that I had a normal delivery. Her job did not end there. In the first hour after my delivery, she was attentive towards my comfort and state of mind. In the days and weeks that followed, she continued to meet me and address my concerns not just as a doctor, but also as a friend.I would most confidently recommend Dr. Indu to any lady who is expecting a baby. And I will always remember her fondly.
Piyushi Dhir
Indian author, living in Ivory Coast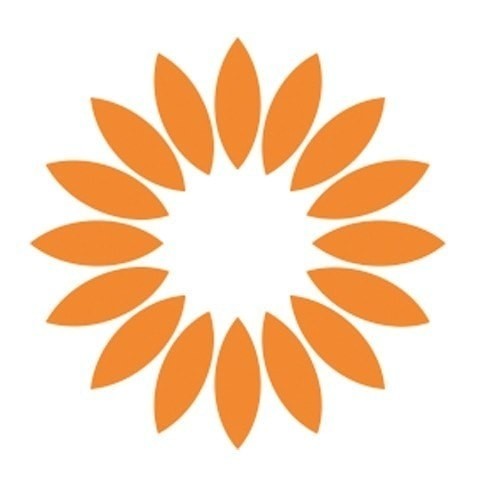 A note from a grateful heart
During the hardest time of life as my father got sick with cancer. I was not sure where to take him for the treatment..Indeed, the most treasured of Doctors I have been privileged to meet Dr Sachin Ambekar who is a savior and a great advisor to the patient's family. He has the compassion and concern for his patients that a lot of the young Doctors failed to learn. I honestly felt so many times that his humble way of expressing suggestions helped us to manoeuvre our decision making and we came across the fact that we should admit our father to Moolchand Medcity. The facility at the hospital was beyond our expectations as we didn't find any flaws from administration, nursing staff to accommodation. A Doctor is a visible God on the earth Dr Sachin has made the saying so true he treated my father as if I was a family member during all my meeting with him before surgery, and after..The surgery was undoubtedly successful and the results were as described. I would like to take this opportunity to thank every single staff who were involved in the healing process of my father and especially Dr Sachin who made everything so peaceful. I take the courge to thank you Dr Sachin to save our soul at the darkest hour of our life.
Neha Singh
D/o Mr. R G Singh
"Best time lined services helped me to restore my health back to normalcy"
I was consistently suffering from pain in the heart and it was becoming more severe with time. Thank God I visited Moolchand Heart Hospital, where under the guidance of excellent doctors, all medical treatment procedures were done appropriately and the best time lined services helped me restore my health back to normalcy. I owe my quick recovery to the comfortable environment, cleanliness and friendly medical staff at Moolchand who helped me with everything I required.
Mr. Ali Jabar
Resident of Iraq
Love and care combined with knowledge and professionalism!
I rarely write any review but I feel this one deserves a mention. I have been very impressed by the professionalism, empathy, compassion and commitment to excellent patient care that Moolchand doctors have displayed. I am forever grateful for everything that Moolchand doctors and their team have done for me. Dr. Prerna Gupta, Dr. Bhawna Anand and the team have been very compassionate and eager to help me achieve my goal of starting a family! They made me feel well-taken care of. Now, I am a mother of three babies; I'm truly blessed and happy.
Happy Mother
Mother of Moolchand IVF triplets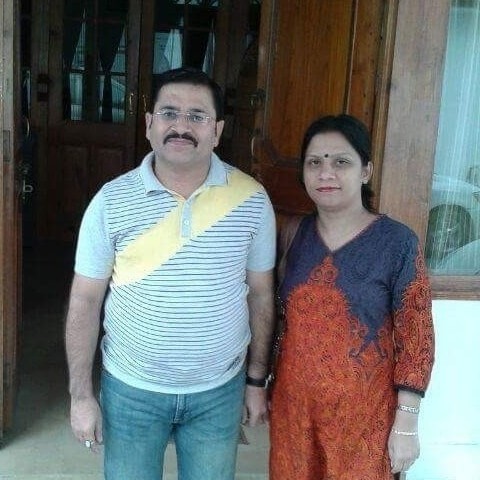 A truly top-notch team!
After 8 years of marriage and undergoing various tests and treatments, I was not able to conceive. I went to Moolchand IVF center and started undergoing treatment under the care of Moolchand doctors. Their staff went beyond my expectations in every way and made me feel taken care of and in good hands. I am four months pregnant. Throughout this time, Dr. Prerna Gupta was very supportive and caring. I am thankful to her and the staff at the center. A truly top-notch team!
Shobhna Vashist
Would-be-mom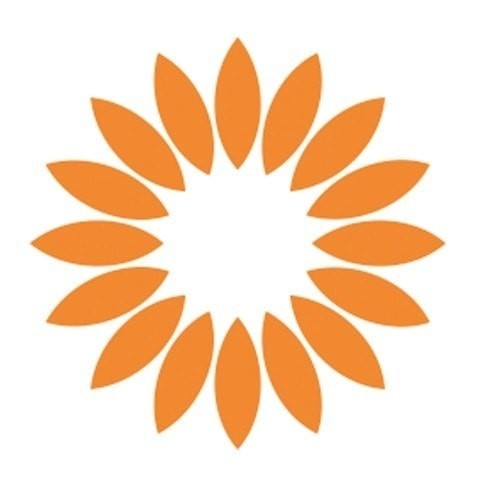 A note from a grateful heart!
This is to record our family's gratitude to the team at Moolchand for taking such good care of my mother, Mrs Meera Kuckreja who was brought there on October 29th, 2017 in a very critical and urgent condition. Thanks to your entire team of Moolchand doctors and the staff who didn't hesitate going an extra mile to ensure the best care for my mother. I would recommend Moolchand Hospital to anyone who wants quality healthcare. Her heart rate and BP were sinking. In the ED, Dr. Harmeet Singh quickly diagnosed that her condition was due to the malfunctioning of her pacemaker.

The team of competent ED doctors managed to stabilize her heart rate and BP. In the meantime, they also coordinated with the cardiac doctor who put in a temporary pacemaker successfully. My mother stayed in the ICU for one day. The crisis was soon over and she was saved. All in all, it was one of those "once in a lifetime" experiences. This made me and my family feel a special bond with Moolchand due to its unabated commitment to nurture medical excellence and warm patient-centric approach.
Meera Kuckreja
Mother of Samir Kuckreja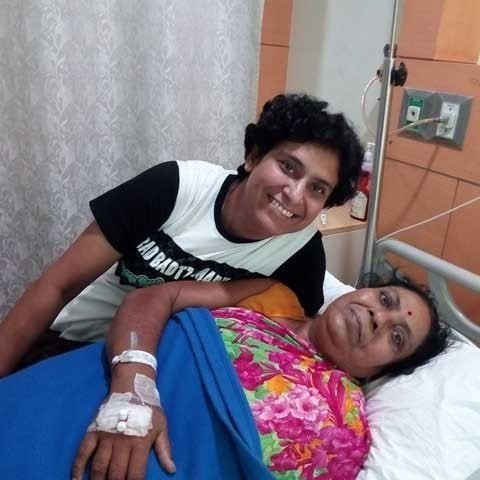 Simply the best!
My mother, Mrs. Vimal Jha, had been suffering chronic knee pain since 2013. We had spent quite a bit of money on physical therapy at many clinics, but it did not seem like my mother was making any progress. We were losing all hopes, when one of our friends suggested us to meet Dr. Vishal Nigam at Moolchand.

We found Dr. Vishal Nigam very knowledgeable and approachable. The way he attended my mother's condition is very commendable. That initial consult made us feel confident to go ahead and trust his surgical recommendation. My mother under right knee surgery at Moolchand and is under Dr. Nigam's care. She feels greats and her surgery scar is barely noticeable.

We also love the staff here! They are all amazing, very friendly, helpful and wonderful. Even when they are super busy, they always act like you are the only one there and that they have time to help you out, chat with you or make you laugh. They are simply the best!
Seema Jha
with mother Mrs Vimal Jha