Dr. Virender Anand
Consultant - Internal Medicine, Diabetes and Metabolic Disorders, Endocrinology

MD, MBBS

38 Years

1,650
| | | | | | | | |
| --- | --- | --- | --- | --- | --- | --- | --- |
| | Mon | Tue | Wed | Thu | Fri | Sat | Sun |
| 09 am-02 pm | | | | | | | |
| 09 am-02 pm | | | | | | | |
| 09 am-02 pm | | | | | | | |
| 09 am-02 pm | | | | | | | |
| 09 am-02 pm | | | | | | | |
| 09 am-02 pm | | | | | | | |
| | | | | | | | |
| --- | --- | --- | --- | --- | --- | --- | --- |
| | Mon | Tue | Wed | Thu | Fri | Sat | Sun |
About me
I have 36+ years of experience in practicing Internal Medicine and have been at Moolchand for 20+ years.
My time in the Air Force endowed me with valuable experiences that helped me become a better doctor. I worked in remote areas of the country, where a scarcity of doctors compelled me to tackle all kinds of medical emergencies. So, while my specialization is in Internal Medicine, I understand the correlation between various ailments and look at it from multiple perspectives. This helps me offer holistic solutions to health problems and leads to better outcomes for my patients.

Medical expertise
Adult wellness | Diabetes treatment | Drug overdose treatment | Geriatric medicine | Hypertension treatment | Immunology and allergic disorders | Infectious diseases | Multi-system disorders management | Poisoning management | Preventive medicine and adult immunization
My education and training
| | |
| --- | --- |
| MD | Armed Forces Medical College, Pune (1980) |
| MBBS | Armed Forces Medical College, Pune (1975) |
My awards and accomplishments
Awarded Chief of Air Staff (CAS) commendation (1994)
Awarded CAS (chief of air staff) silver medal for aviation medicine (1989)
Life member of Cardiology Society (India), Association of Physicians (India) and Association of Clinical Medicine
What I'd like to tell my patients
For decades, generations of patients have felt safe in my hands. I have been successfully promoting diseases-directed treatment plans, family oriented care and wellness, recognizing the link between physical health and 'well-being'. I treat my patients as family and care for them with empathy. My style of clinical practice ensures patients are heard, cared for and go home satisfied and happy.
My approachable and open-minded attitude facilitates clear communication. I carefully monitor my patients' conditions to minimize and treat any side effects and even late effects that may arise across the care continuum. So, even if you are critically ill or facing puzzling multi specialty problems, I can help you return to your healthy self. To me, holistic medicine means consideration of the complete person physically, psychologically and socially, in the management and prevention of the disease. It is not just treatment of the person's physical symptoms.
Last but not least, my every effort is directed toward promoting quality-of-life and quality-of-care for my patients.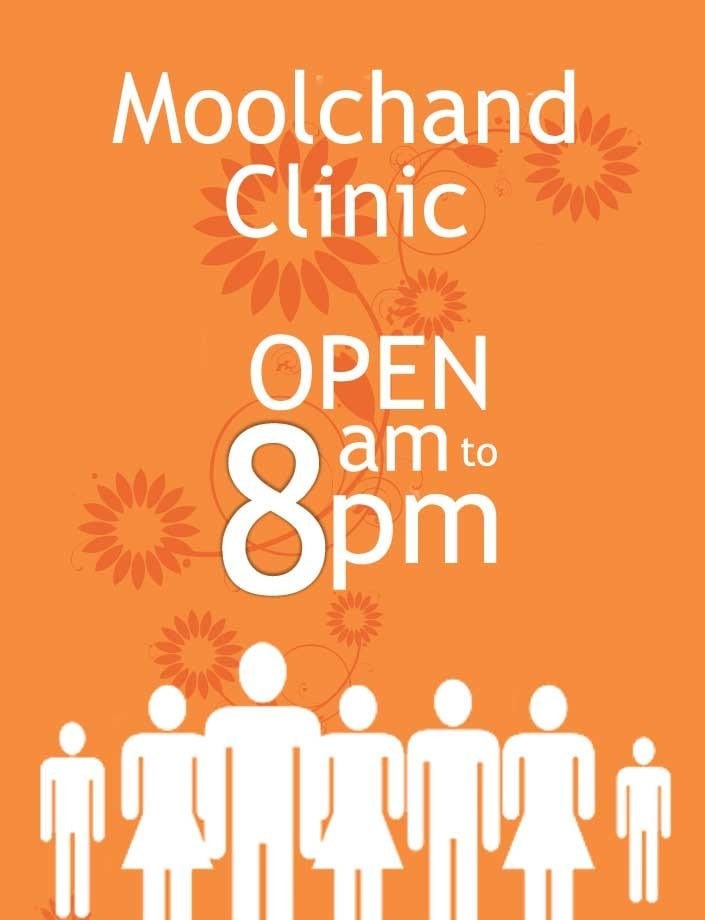 Vivek S
Son of an 80 year old patient
""Thank you Moolchand for giving my mom a new lease of life""
For the last 25 years Moolchand has been my family's healthcare provider of choice because we can count on Moolchand to do what is right for us. During my mom's recent life threatening illness we had lost all hope. However, Dr. Anand's empathy and wisdom along with the excellent care delivered by Moolchand's world class intensive care team saved my mom's life. It's great to have a trustworthy hospital like Moolchand in our lives.