| | | | | | | | |
| --- | --- | --- | --- | --- | --- | --- | --- |
| | Mon | Tue | Wed | Thu | Fri | Sat | Sun |
| 12 pm-04 pm | | | | | | | |
| 12 pm-04 pm | | | | | | | |
| 12 pm-04 pm | | | | | | | |
| 12 pm-04 pm | | | | | | | |
| 12 pm-04 pm | | | | | | | |
| 12 pm-04 pm | | | | | | | |
| | | | | | | | |
| --- | --- | --- | --- | --- | --- | --- | --- |
| | Mon | Tue | Wed | Thu | Fri | Sat | Sun |
| 01 am-01 am | | | | | | | |
| 01 am-01 am | | | | | | | |
| 01 am-01 am | | | | | | | |
| 01 am-01 am | | | | | | | |
| 01 am-01 am | | | | | | | |
| 01 am-01 am | | | | | | | |
About me
I have been associated with Moolchand Hospital as a neonatologist and paediatrician for over a decade. Very often, I am the 'go to' specialist for critically sick newborn infants, babies and complicated neonatal cases that have been refused at top corporate hospitals. Some of them include premature neonates who require critical care. There are many babies treated by me, who are now leading normal lives. Before Moolchand, I studied and stayed in the UK for four years where I received training under some of the most well known doctors in neonatal care and paediatrics. I have been instrumental in building the Neonatology and Paediatric programme at Moolchand, which is known to have some of the best neonatologists in India.
Medical expertise
Low weight babies | Management of neonatal surgical patients | Neonatology | Neonatal intensive care | Paediatrics | Premature babies | Primary care paediatrics
My education and training
| | |
| --- | --- |
| MRCP | Edinburg University, UK (1996) |
| MD | Devi Ahilia Vishwavidyalaya, Indore, India (1986) |
| MBBS | Devi Ahilia Vishwavidyalaya, Indore, India (1983) |
Others
Senior resident at Kalawati Saran Children's Hospital
Pool Officer in JIPMER, Pondicherry and Maulana Azad Medical College
Trained in Neonatology in University Hospital of Wales, Cardiff
My publications and papers
Authored 10 articles published in various national and international journals
Attended various national and international conferences
My awards and accomplishments
Gold medal in MBBS
Life member, Delhi Medical Association and Indian Academy of Paediatricians
What I'd like to tell my patients
It is a pleasure for me to see a child go from being a "tiny sick baby" to a "healthy adolescent". The happiest moment for me is when I discharge a very sick newborn baby after a long hospital stay, and see the smile on the parents' faces. I spend a lot of time handholding parents and helping them understand how to take care of the special needs of their child. Paediatrics is a team effort between the doctor and the child's parents and the relationship I share with the parents is one of love, trust and friendship. All children I've treated are my friends now and it is very rewarding for me to hear when many of them say "I want to become a doctor like you."

When your baby is with me, you can be rest assured that she is in safe hands. At Moolchand, under my care, I promise you will get the best medical care available in India.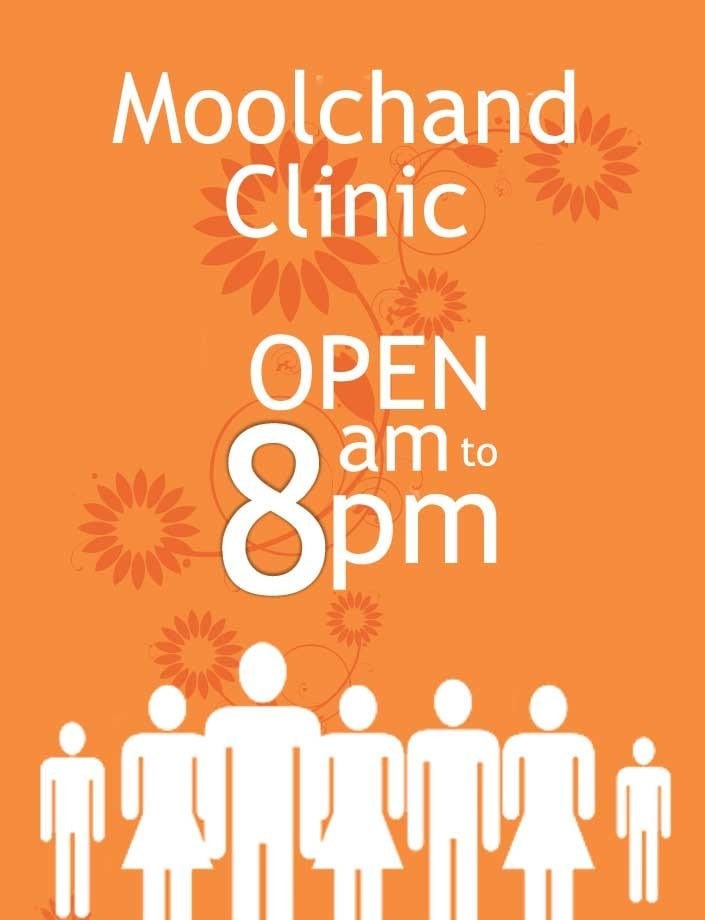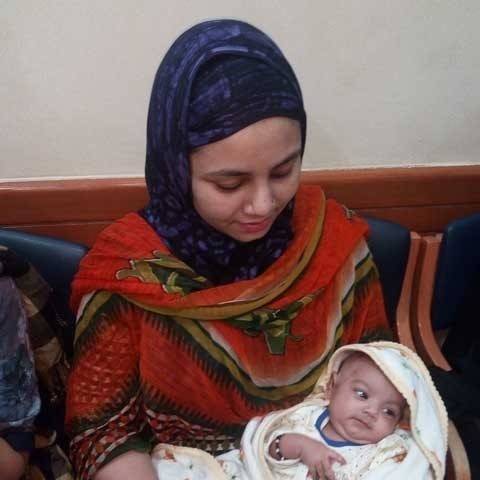 Shaista N
Mother of Baby Syeda Anam
"Thank you for excellent care!"
This is the third time I am meeting Dr Anjali Mathur at Moolchand. Dr. Anjali has always given the extra care and guidance that I needed for my newborn baby. Her diligence and kind attitude prove that "a smiling face and a caring hand cures faster". While the medical care has been extraordinary, Dr. Anjali's dedication and warm hearted approach towards children impressed me the most.

At this juncture, I would also like to appreciate the cleanliness levels maintained at Moolchand. I am very satisfied with the overall services, environment and appreciate Dr. Anjali Mathur for the support she accorded for my baby's treatment.

Mrs Ratnam K K
Mother of Baby Nitya
"Quality care close to home!"
I love the care extended to my daughter receives every time I bring her to Dr. Anjali Mathur at Moolchand. Thanks to the caring staff, Dr. Mathur and nurses, my daughter's fear of going to a hospital are now at ease. She doesn't even cry when she gets her vaccinations.

Also, the hospital has great location; it is strategically located and is well connected to all parts of Delhi. I am always able to see my doctor at a time I am promised.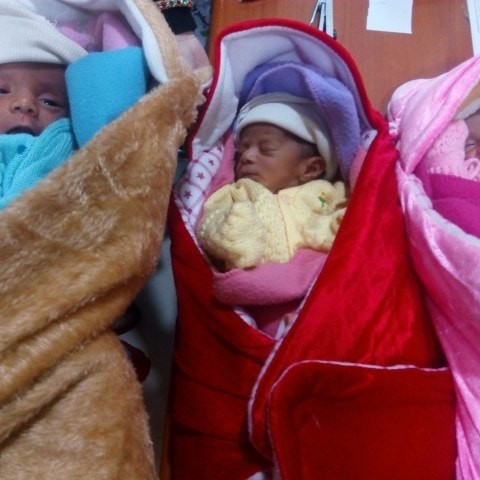 Mrs. Leena A
Mother of three babies, Delhi Transco Ltd (DTL) employee
"Love and care combined with knowledge and professionalism!"
My triplets were born prematurely at 28 weeks. We thank god that our babies were looked after under the guidance of Dr. Anjali Mathur. She is an excellent neonatologist who not only guided me but also put all my worries to rest. It is amazing to see such love and care combined with huge knowledge and professionalism from Dr. Anjali. I will forever be grateful for everything that she has done for me and my babies.