We do what's right for you...
Browse
HIDE
Patients and their families from more than 50 countries around the world have benefited from our half-century old tradition of excellence in healthcare. Our excellence has led to Moolchand being a preferred choice for many VIP's including international diplomats and business leaders. Here is what some of our patients have to say about their Moolchand experience.
Real patients...Real stories
It was a relief to be at Moolchand Hospital!
After being fed up by ineffective treatments at various hospitals, it was a relief to be at Moolchand and start my prostrate gland treatment by a capable urologist, Dr. Saurabh Mishra. To determine the health of my prostate and look for signs of cancer, my investigative tests were done and I was suggested to undergo a minimally invasive prostate surgery. Extremely hopeful, I underwent the surgery and I am completely fine now. At the time of the surgery and even after it, Dr. Saurabh gave me constant support and kept me relaxed. I had no fears or apprehensions about my treatment plan.

My hope is that men realize they can be diagnosed with prostate cancer at a younger age and early detection is the key to treating and beating this disease. So, I advice my male friends to get their PSA levels checked at Moolchand and if there is anything alarming, then we always have Dr. Saurabh. Certainly, who wouldn't want to go to the surgeon who is a pioneer in urologic surgeries and at the forefront of prostate cancer research in India!
Vinod D
Retired Marketing Manager
Thank you for great care!
I am so grateful to the entire staff at Moolchand whose care and treatment made me spring back to fitness. I had bronchial asthma for which I came to Moolchand. Dr. Avi took such good care that I never felt away from home. I am highly impressed by his wealth of knowledge, skills and professionalism. Kudos and highest appreciation for Dr. Avi and everyone at Moolchand!
Nabi G
Resident of Afghanistan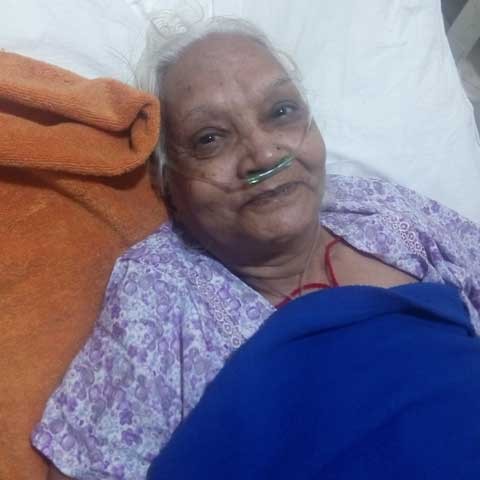 Excellent treatment and heart warming care!
As we come to the close of the year, many of us reflect on the blessings we have received during this year. How grateful I am that I can cite my experience with Dr. Avi and Moolchand staff as among my blessings! I have been blessed by God to have met Dr. Avi whose treatment and care saved me from a chronic and complicated respiratory illness.

I was admitted to Moolchand with severe chest congestion. My chest congestion subsided by over 70% within 3-4 days of the treatment. The attention I received by Dr. Avi and the staff was indeed very heart warming. Thank you doctor!
Meera S
Housewife
Quality care and excellent surgery outcomes!
I just wanted to drop a note to Dr. Muktesh Sharma letting him know how much I appreciate his helping me out with my inguinal hernia. After having undergone an uncomplicated bilateral hernioplasty at Moolchand, my health has improved and recovery has been easy to handle. I owe that success to the diligent Dr. Sharma. He has been more attentive to my needs than most other doctors I have ever seen.

I thank him again for everything that he did for me, his care and concern, professionalism and all of the ways that he helped me gain a pain free existence.
Ratan L
Tailor-shop owner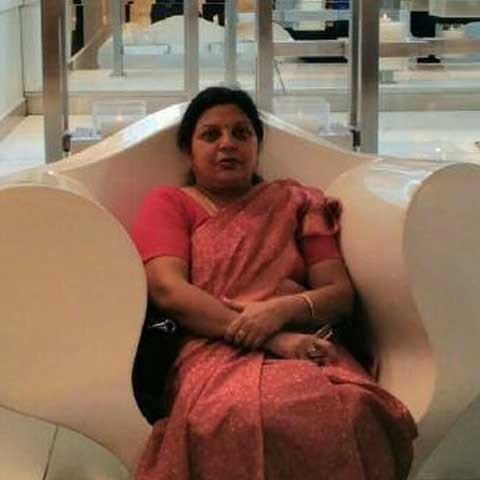 Thanks for impeccable services and personal attention!
Given my excruciating, indescribable amount of abdominal pain and my diminishing ability to do anything, I was referred to senior surgeon Dr. Anil Malik by Dr. V. Anand at Moolchand. Being overly anxious, I had my fears when Dr. Anil Malik told me that a surgery was needed to treat my abdominal sepsis. Dr. V. Anand, Dr. Anil Malik and Dr. Sachin Ambekar assured me of positive outcome. I am very glad that my surgery was a success, all thanks to Dr. Anil and Dr. Sachin Ambekar. They monitored my health closely for the next few days. Overall, I was pampered and cared for and am starting to feel like myself now.

Prior to this surgery, I had been operated twice (hernia and ENT surgeries) at Moolchand. My family and I had been visiting Moolchand for all medical issues. I must say, every time, I found the services impeccable. Thank you!
Anita Sood
Deputy Director, All India Management Association (AIMA)
Thank you Moolchand doctors for fast response, surgical expertise and support!
I was treated at Moolchand under the care of Dr. Anil Malik and Dr. Indu Bala Khatri. My laparoscopic hernia surgery, cholecystectomy and hysterectomy were all done successfully. From the beginning to the end of the hospital stay, the doctors and the nurses have been extremely professional, caring, courteous and polite. Even though I am away from home, the staff and their kind gestures make me feel right at home. I have been extended all the support I needed. Thank you Moolchand!
Dharamvati
Housewife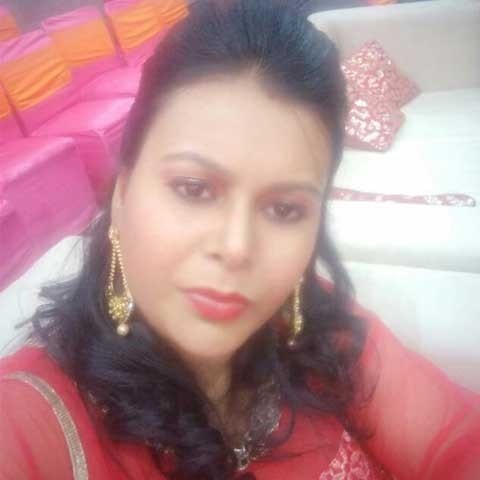 It is amazing! I feel 100 percent better with no issues whatsoever!
Being diagnosed with an abdominal tumour can make any individual worried. But I had been very fortunate enough to have very skilled and caring surgeons at Moolchand, Dr. Anil Malik and Dr. Sachin Ambekar, perform wonderfully. I had very little to deal with post-surgery (no pain, no bleeding, no soreness etc.) It is amazing; I feel 100 percent better with no issues whatsoever!
Charu K
Executive at DDA