We do what's right for you...
Browse
HIDE
Patients and their families from more than 50 countries around the world have benefited from our half-century old tradition of excellence in healthcare. Our excellence has led to Moolchand being a preferred choice for many VIP's including international diplomats and business leaders. Here is what some of our patients have to say about their Moolchand experience.
Real patients...Real stories
It was a relief to be at Moolchand Hospital!
After being fed up by ineffective treatments at various hospitals, it was a relief to be at Moolchand and start my prostrate gland treatment by a capable urologist, Dr. Saurabh Mishra. To determine the health of my prostate and look for signs of cancer, my investigative tests were done and I was suggested to undergo a minimally invasive prostate surgery. Extremely hopeful, I underwent the surgery and I am completely fine now. At the time of the surgery and even after it, Dr. Saurabh gave me constant support and kept me relaxed. I had no fears or apprehensions about my treatment plan.

My hope is that men realize they can be diagnosed with prostate cancer at a younger age and early detection is the key to treating and beating this disease. So, I advice my male friends to get their PSA levels checked at Moolchand and if there is anything alarming, then we always have Dr. Saurabh. Certainly, who wouldn't want to go to the surgeon who is a pioneer in urologic surgeries and at the forefront of prostate cancer research in India!
Vinod D
Retired Marketing Manager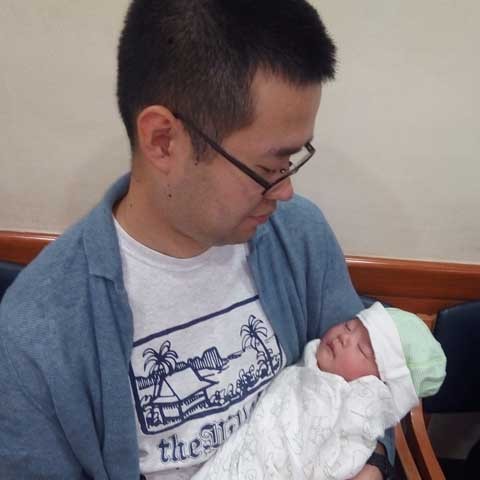 Absolutely great experience! Heartfelt gratitude for compassionate care!
I am writing this to express my gratitude for the compassionate care given to my 1.5 months old baby at Moolchand. I met Dr. R K Malik here for the first time for my baby's vaccination. Dr. Malik's personal care and attention is incredible. In fact, what I like the most is that he is the easiest to talk to. I am highly impressed by his humble nature. I shall recommend Dr Malik to anyone needing pediatric medical help.

Moreover, from calling the front desk to meeting Dr. Malik, everything was timely and very professional. I am so appreciative of you all! What else can I say, but absolutely AMAZING experience!
Noguchi
(Father of baby Naomi)
Awesome experience! We would definitely come back for any future needs!
Our experience with Dr. R K Malik and the rest of the staff at Moolchand was one of the best experiences we've ever had at any hospital. Honestly, we were absolutely amazed with the level of care given to our son here. It was quite refreshing to see professionalism, expertise and compassion displayed by Dr Malik, the support staff as well as the nurses.

Overall, an awesome experience! We would definitely come back for any future needs!
Punita A
Mother of a 1-year old boy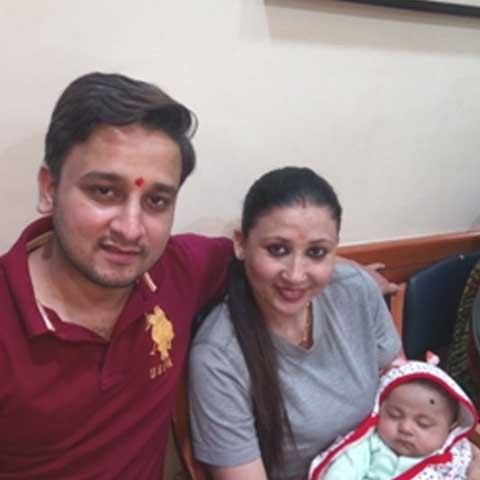 Certainly, our favorite pediatrician!
We have nothing but love and gratitude for Dr. RK Malik and his outstanding team at Moolchand. As a pediatrician, Dr. Malik is very knowledgeable, experienced and great with kids.

In our first meeting with him for our son's vaccination, we could see him really enjoying his work and treating his patients with warmth, humour, patience and all sorts of ways to help the newborns and kids feel comfortable. We also found him very approachable for any medical guidance and wellness of our son. He is certainly "our favorite pediatrician".
Sashi and Kushwant N
Parents of baby Naman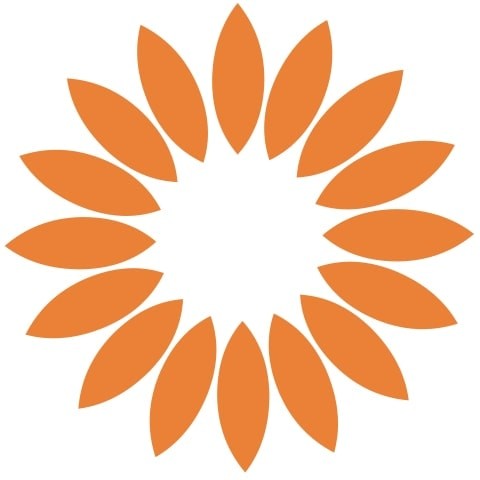 You've made my sister's life better. Thank you for the expert care!
I would like to seize this opportunity to show my gratitude towards Dr. Chanchal Pal and Moolchand for giving my sister Shashi Bala expert care. My sister had an agonizing granulomatous nasal tumour on the right side which was extending to the left side as well. Initially, we took her to Apollo for treatment but with no benefit or relief.

At Moolchand, Shashi underwent a partial excisional biopsy on the tumour. At first, we were bit apprehensive about this procedure, but when an expert, capable, and brilliant doctor like Dr. Chanchal Pal interferes, then all problems ease away. My sister was more than "another ENT case" to her. We are so lucky and happy that we met a person like Dr. Chanchal Pal.

I wish her a very bright future and continuous success.
Premlata M
S/O Ms. Shashi B
Thank you Moolchand!
Dr. Chanchal Pal has been an angel for me! I had been suffering from acute sinusitis, with nasal blockage and discharge for the past two years. Dr. Chanchal Pal performed septoplasty and bilateral turbinectomy on me. She was available personally to answer any and every question I had prior to my decision to go forward with the surgical procedure.

Post-surgery, I feel better now. It's amazing to think about what she did and how easy it was for me to recover. I do not have enough words to express my gratitude toward her. I wish all the hospitals in Delhi have doctors like her.
Rishi S
An aspiring software engineer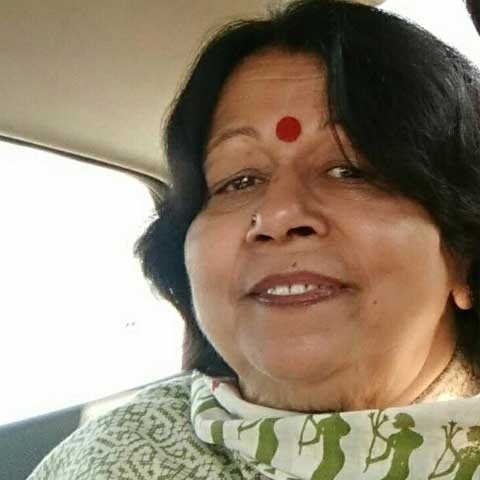 Pleasant experience at Moolchand!
My wife, Mrs. Renu K had a tumour in her ear two years ago. At Moolchand, Dr. Chanchal Pal immediately identified and diagnosed her problem and put her on appropriate medications. After gathering detailed findings, Dr. Pal removed the tumour successfully. The operation was carried out with total precision and expertise. Also, the services rendered by Moolchand during the stay of my wife were very satisfactory.

Presently, my wife is perfectly fine. Whenever we visit Dr. Pal for follow-up check ups, we find her extremely professional, highly experienced and very methodical. She is always smiling and soft-spoken. Moreover, she is very proactive with her patients.

Extremely satisfied and happy with Dr. Pal, we make it a point to recommend her to any patient suffering from any ENT problem. My wife and I are totally indebted to her for everything she has done for us. We wish her all the very best in her career as well as her life.
Group Captain Rajeev K
Husband of Mrs Renu K