We do what's right for you...
Browse
HIDE
Patients and their families from more than 50 countries around the world have benefited from our half-century old tradition of excellence in healthcare. Our excellence has led to Moolchand being a preferred choice for many VIP's including international diplomats and business leaders. Here is what some of our patients have to say about their Moolchand experience.
Real patients...Real stories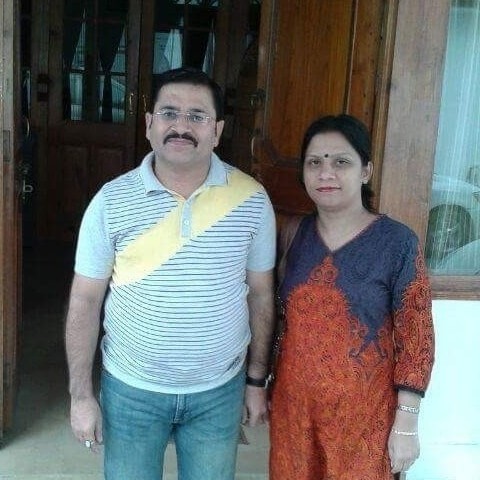 A truly top-notch team!
After 8 years of marriage and undergoing various tests and treatments, I was not able to conceive. I went to Moolchand IVF center and started undergoing treatment under the care of Moolchand doctors. Their staff went beyond my expectations in every way and made me feel taken care of and in good hands. I am four months pregnant. Throughout this time, Dr. Prerna Gupta was very supportive and caring. I am thankful to her and the staff at the center. A truly top-notch team!
Shobhna Vashist
Would-be-mom
Thanks for the genuine care and holistic treatment!
I had been suffering from chronic eczema and atopic dermatitis since my childhood. It became a great dilemma for me and I was finding it difficult to face other people. I took various allopathic treatments; sadly, none of those helped.

Since 2003, I have been under Dr. S.V. Tripathi's treatment at Moolchand. He started my treatment with Panchakarma therapy, which eradicated my eczema and dermatitis from the root by increasing my immunity. Other than this therapy, Dr. Tripathi also recommended me lifestyle modification, yoga and meditation. He uses all his great experience and knowledge to treat me.

I have had long courses of Ayurvedic treatments from other hospitals and centers as well, but Dr. Tripathi has, undoubtedly, an edge above the rest and the fact that I continue to be his patient for 14 years bears the testimony to this.
Sandeep Gupta
Investigative lawyer in USA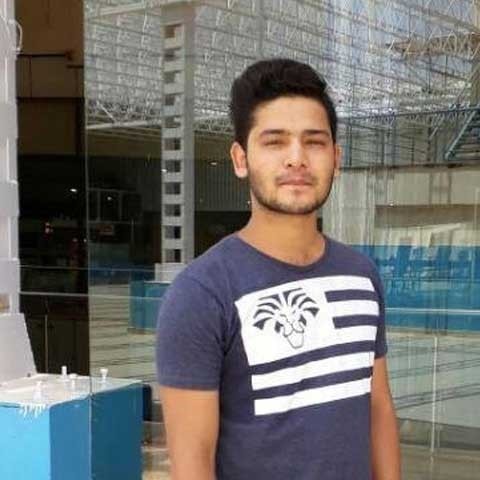 Professional and efficient. Thank you Moolchand!
I recently visited Moolchand for the first time for my recurring viral infection. I felt instantly at ease with the medical team at Moolchand. All my tests and investigations were carried out instantly. I found the front office staff to be most welcoming, approachable, and professional.

Dr. Srikant was gentle and thorough during the consultations which encourages me to continue coming to him at Moolchand.
Ashish Singh
Thank you Moolchand. Thank you everyone!
I would like to put on record my appreciation to the entire internal medicine team at Moolchand. They are extremely professional and always strive to help and accommodate patients. Thank you very much everyone for your outstanding treatment, timely help and wise advice.

Dr. Srikant Sharma is extremely professional, approachable, honest and helpful.
Sharda Chaudhary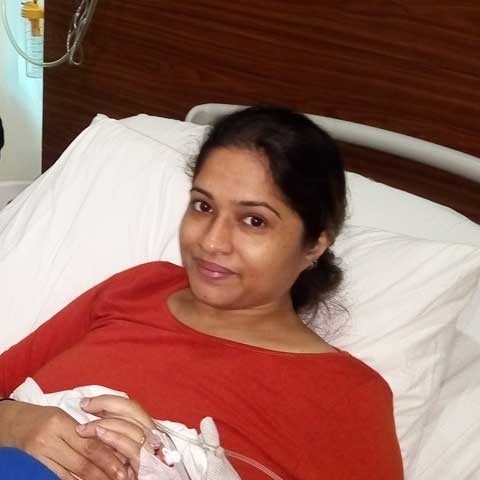 Deeply impressed by the highest quality of care!
Much happy with the services at Moolchand. I am writing this testimonial for Moolchand and their entire medical team. When I visited Moolchand, I was suffering from high grade fever, continued diarrhea, vomiting and indigestion for over one week. At present, I am on medications and typhoid diet. Within two days of my typhoid treatment at Moolchand, I have started to feel better and my symptoms are disappearing. Dr. Srikant has been outstanding and very informative. I have never had such understanding and excellent care. The housekeeping staff is also exceptional and attentive to detail. The staff at the front desk is friendly and always available to answer questions. I think all these things differentiate Moolchand among the other healthcare providers in Delhi.
Antra Mazumdaar
You treated me with respect, dignity, genuine care and compassion! Thank you!
It was Deepawali evening, just few hours before Lakshmi Puja, when my condition worsened dramatically and I was brought to Moolchand by my wife and father-in-law. I was in pain and high grade fever, suffering critical dengue symptoms with platelet count at 122. I had lost my appetite and felt too weak to walk or even open my eyes. The doctor on duty did the necessary investigations and Dr. Srikant was quick enough to start my treatment. What seemed a potentially difficult recovery turned out to be relatively easy and uncomplicated hospital-stay! Thanks to Dr. Srikant who is an outstanding professional with genuine concern for his patients.

Given the significant progress in my condition, I am being discharged from the hospital today. My total experience with Dr. Srikant, Moolchand and its personnel has been nothing short of phenomenal. Thank you all!
Sameer Sen Gupta
Remarkable hospital! Remarkable doctors!
I had a massive heart attack and was rushed into Moolchand, where I was seen by a cardiologist for a detailed evaluation. Soon, I underwent an angioplasty, which was remarkably quick. This was a miracle operation, almost painless and no scars! I recovered fast and am symptom-free now, thanks to Dr. S. N. Pathak. In addition to superb skills as an interventional cardiologist, he is a very thoughtful, attentive and humble doctor. I recommend him without reservation.
Ashok Madan
Auto-parts business owner