We do what's right for you...
Browse
HIDE
Patients and their families from more than 50 countries around the world have benefited from our half-century old tradition of excellence in healthcare. Our excellence has led to Moolchand being a preferred choice for many VIP's including international diplomats and business leaders. Here is what some of our patients have to say about their Moolchand experience.
Real patients...Real stories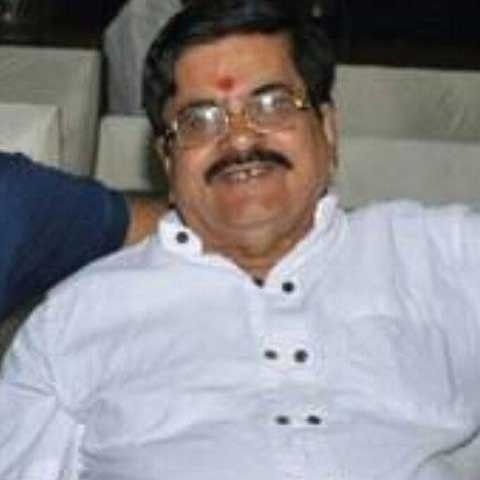 Thank you for getting me on the path to pain-free life!
I am 71-years old. Over the past 5-6 years, my spinal problem (lumbar canal stenosis) had worsened to the degree of the inability of walking, sitting, standing or sleeping without constant pain. I decided to consult senior spine expert Dr. Vishal Nigam at Moolchand. He is extremely popular so I had to wait a bit for the first appointment; definitely, "Good things come to those who wait." Dr. Nigam took my medical history and directed significant steps for through diagnosis. He ensured me that my debilitating pain will soon disappear. He made me feel comfortable and his professionalism gave me the confidence I needed to have spinal decompression to fix my herniated discs. I think he is the best doctor I have ever met!

The office staff at Moolchand is also courteous, professional and friendly. No where else can one find such excellent care, constant concern for the patients' well being. Thank you Moolchand and Dr. Nigam!
B.L. Taneja
Business owner
Unforgettable experience at Moolchand!
I was admitted at Moolchand for my recurrent chest pain. It is commendable that right from the admission process to the cardiac investigations, everything was seamless and superb. I did not face any issue or delay during my treatment and hospital-stay. I found Dr. Pathak as a great cardiologist, not only in terms of his skill and intelligence but also for his kindness, sincere care and concern. This is for sure, an unforgettable experience for me and my family.
Gurdayal Singh
Retired Army person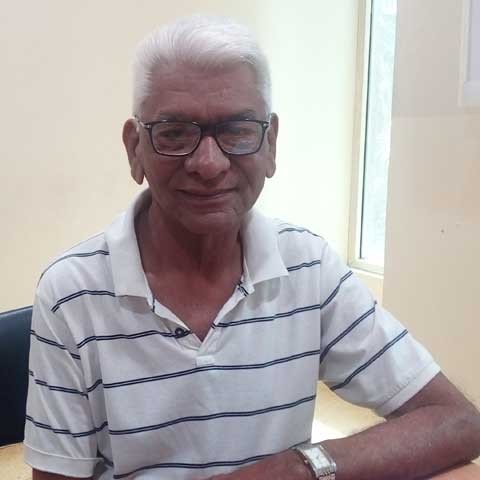 Thank you for genuine and timely care!
In the early hours during my admission process in ICU, I was seen by a cardiologist. He took quick action and performed an immediate angioplasty to save me. He not only treated me with minimum medications, but also demonstrated meticulousness and great devotion to his work. Needless to say, I shall feel pleased to recommend Dr. S.N. Pathak to other patients.
K.L. Sapra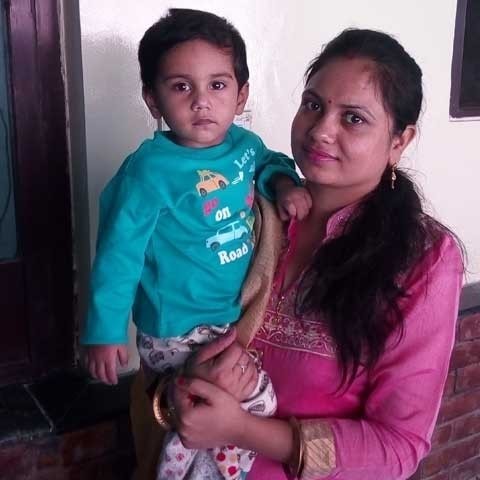 "Completely satisfied with the treatment!"
We have been meeting Dr. Bala for our son's colitis for two months now. Our son, Shuarya, had frequent low grade temperature and bloody diarrhoea with mucus. All of those symptoms have now been fully cured, thanks to the genuine care and treatment given by Dr. Bala. The philosophy of the treatment was 'let mother nature do its job in healing the mind and the body by abdominal mudpacks, neem water sitz bath, delicious nutritious foods and Ayurvedic medicines'. With total trust and faith in Dr. Bala, we saw Shuarya's body responding to the treatment. Within a few days, his bowel frequency and the consistency became normal. We are completely satisfied with the treatment received here.
Ruby R
Baby Shuarya R
"As my progress is continuing, I know I am in excellent hands!"
I have been consulting Dr. Shashi Bala for the past three months for white spots on my skin. As my progress is continuing, I know I am in excellent hands. My father has also been a patient for Dr. Bala for more than 8 years. He had hypertension and headaches which improved remarkably after the Ayurvedic treatment at Moolchand. Dr. Bala definitely deserves the highest humanistic phrase and honour any individual can possibly receive. I highly recommend Ayurvedic treatment at Moolchand and Dr. Bala to anyone who may be experiencing any medical condition.
Rakhi K
Employee at a travel agency
A very nurturing experience, despite being fairly new to Ayurveda!
I am 59-years old woman with a history of arthritis and diabetes. Three years ago, the unbearable pain in my knees made me utterly unfit to walk. I was placed on anti-inflammatory medications, but the knee pain and stiffness continued. My physician added a second medicine to no avail. He tried switching to more powerful medications; some of the drugs helped for a time, but the pain inevitably started up again.

Fed up with all this, I decided to see an Ayurvedic doctor. At Moolchand, my treatment by Dr. Shashi Bala was nothing short of a miracle. I don't think I could have received the same treatment and care that I received at Moolchand anywhere else. Dr. Bala is so down to earth and most of all, she cares about you as a patient. She elaborately explained to me that arthritis is a vata-type joint ailment; the increased vata, due to its rooksha (dry) property had dried up the synovial fluid in my knees. I felt safe, supported and cared for which I think is very important. Her medicines and support did a miracle – my knee pain has subsided and I can walk for miles now. For sure, I would recommend Dr. Bala to anyone, anywhere, anytime and any place.
Anand K
Housewife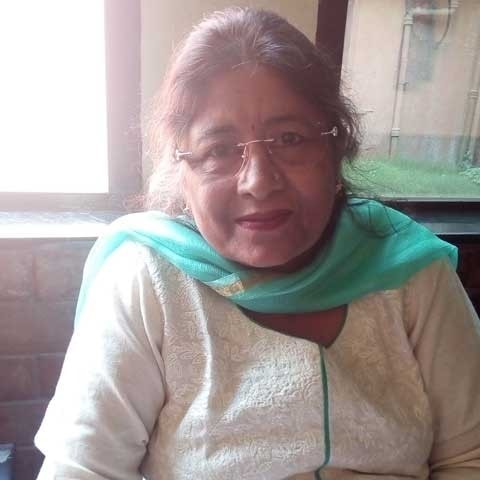 Finally sleeping soundly and pain-free!
When I first met Dr. Shashi Bala,I had many health concerns including hypertension, diabetes, gastric trouble and night time heartburn. During my sleep, I was usually awakened by heartburn. For many years, I had slept with my head and chest uncomfortably propped up on a pile of pillows. It was the most difficult part of living with this condition.

I followed the prescribed vegetarian diet and took Ayurvedic medicines suggested by Dr. Bala. This made a huge difference in my condition. In two months, I started enjoying the benefits of Ayurvedic medicines. My family also noticed the changes in my health. I felt rejuvenated and found my medical troubles disappearing. Certainly, coming to Moolchand was one of the best decisions I have made for myself. I give two thumbs up to Moolchand and Dr. Shashi Bala!
Saroj M
Manufacturer and supplier of steel wire ropes