We do what's right for you...
Browse
HIDE
Patients and their families from more than 50 countries around the world have benefited from our half-century old tradition of excellence in healthcare. Our excellence has led to Moolchand being a preferred choice for many VIP's including international diplomats and business leaders. Here is what some of our patients have to say about their Moolchand experience.
Real patients...Real stories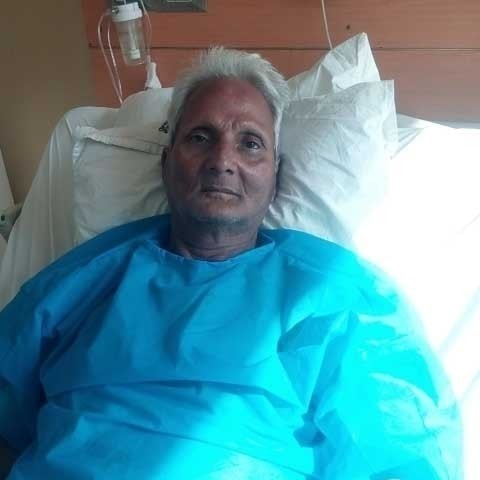 My stay at Moolchand Hospital felt like being part of a large and loving family!
I had been dismissing my alcoholism-related symptoms (loss of appetite, fullness in stomach, insomnia and irritability), thinking that they would subside on their own, but last week my condition spiked to the level of liver cirrhosis. The aggravated symptoms had almost brought me to the brink of death.

How I fought my way back to health was all a miracle! But, it was the collective effort and surgical expertise of Dr. Harsh Kapoor, Dr. Shiv Chopra and Dr. Sachin Ambekar that made this miracle happen.

Special thanks to Dr. Harsh who used his cognitive skills to analyze the case without depending too much on tests. It has been five years long relationship with him as a doctor and I always found him honest to his duty. I wish doctors in today's world should take inspiration from Dr. Harsh.

I thought I would never be well again but I am. Thanks for being a wonderful person and a great doctor to me. Moreover, my stay at Moolchand felt like being part of a large and loving family. I shall cherish that memory forever. Thanks to all of you for your care and diligence.
S C Bhakt
Retired PSU Executive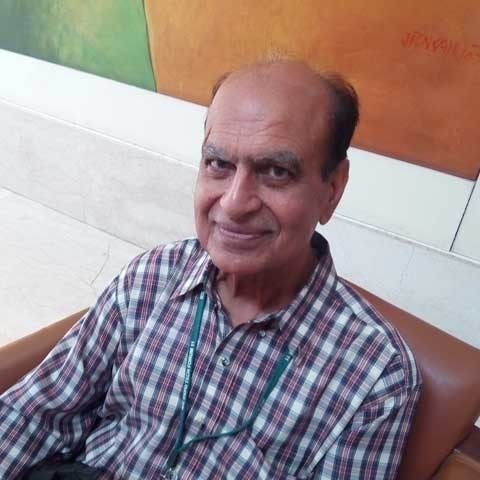 Elated with my progress and surgical outcomes!
My experience with Dr. Manoj Kumar has always been very positive and encouraging. I underwent three knee arthroscopies under his care at Moolchand. Not only were all my surgeries successful beyond my hopes, but the care I received from Dr. Kumar was exceptional. He has called, sent text messages, and proudly shared about the results from my surgery. I am elated with my progress to date and look forward to increasing my leg strength in the coming weeks.
A.N. Chandwani
Assistant General Manager Air India Ltd.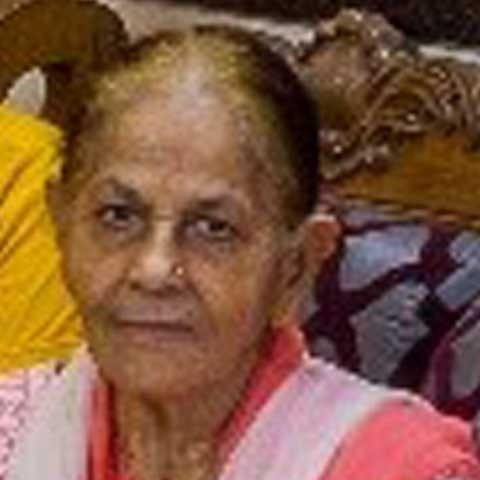 Excellent experience!
Both knee replacements of my mother were done at Moolchand. At that time she was 70 years old. Given that, we had few doubts about the surgical outcomes. However, Dr. Manoj successfully replaced both the knees. Now, my mother performs her daily routine activities independently (without use of any support device or stick). Without doubt, I would recommend Dr. Manoj to anyone suffering from painful joint conditions.
Ashutosh S
Son of Gayatri S
Everyone that I came in contact with over here was wonderful!
I suffered a devastating compound fracture on my right leg in a recent road accident. I was brought to Moolchand Emergency with my bleeding leg and bone jutting out of the skin. Though it was late night, the Emergency doctors did not hesitate to take care of me. They knew exactly what needed to be done to stabilize my fracture and soothe me.

I was seen by Dr. Manoj Kumar who operated on my injured leg. Dr. Kumar is very supportive and encouraging. I have never received that kind of personal care and support from any health care provider before. Everyone, including the OT and ED Technician Khushi Ram, that I came in contact with over here was wonderful! From the doctors to housekeepers, everyone provided great care. Overall, my hospital-stay was nothing short of an exceptional experience!
Arjun
Airtel employee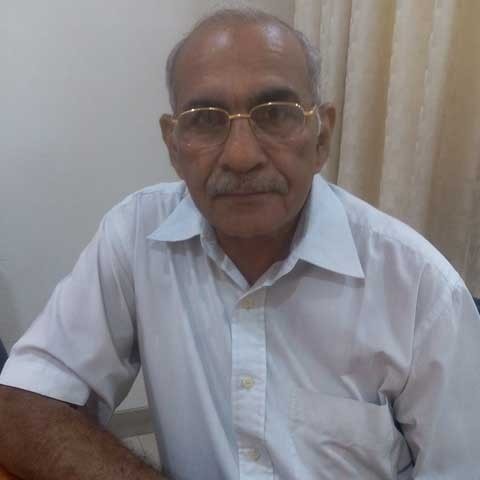 Appreciation for your selfless care and assistance!
When it comes to satisfaction from a doctor and hospital, I can think of Moolchand. My family and I have been visiting Moolchand for more than 40 years. I specifically have been seeing Dr. H K Chopra for the past 20 years. His expertise and competency in cardiology, his selfless care and approachability – all these qualities make me feel comfortable and cared for. To sum it up, "he is a wonderful doctor with supreme professionalism."
P K Nanda
Chief Engineer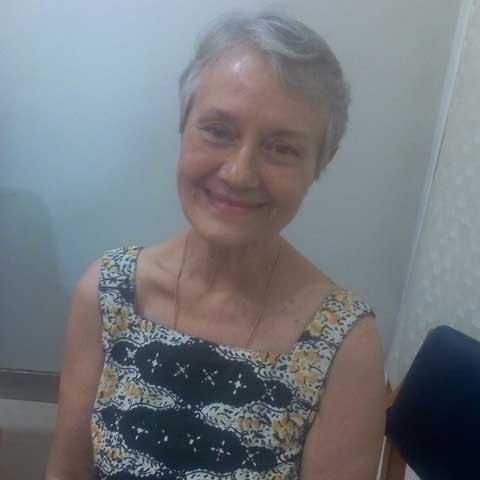 Outstanding support and care at Moolchand
Both my husband and I are cardiac patients and have been visiting Moolchand for the last 30 years. The first time I met Dr. H K Chopra, I found him extremely knowledgeable and perfect in his clinical acumen. He has a very compassionate approach towards us.I was admitted in Moolchand four times and each time, Dr. H K Chopra checked my condition very closely. My husband and I have great regard and faith in him. His care is superb and that's why I have been visiting Moolchand for the last 30 years. I wish to continue receiving such extraordinary care for the rest of my life. I shall recommend Dr. H K Chopra to everyone for the best cardiac care.
Padmini Nambiar
W/O O.P. Nambiar, Chemical Construction International (P) Limited
I am "completely" well. Thank you Moolchand!
I started consulting Dr. HK Chopra because everyone I spoke to held him in the highest esteem and recommended him. The first time I met him at Moolchand, I noticed his wonderful personality, and in no time I realized I was at the right place with the right doctor. I have full faith in him.I had a successful bypass surgery at Moolchand, in 2010. Since then I have been visiting Dr. H K Chopra regularly. The staff and nurses at Moolchand are very accommodating and friendly. Everyone is outstanding here. Top-notch hospital! Thank you Moolchand!
K. Ranganathan