We do what's right for you...
Browse
HIDE
Patients and their families from more than 50 countries around the world have benefited from our half-century old tradition of excellence in healthcare. Our excellence has led to Moolchand being a preferred choice for many VIP's including international diplomats and business leaders. Here is what some of our patients have to say about their Moolchand experience.
Real patients...Real stories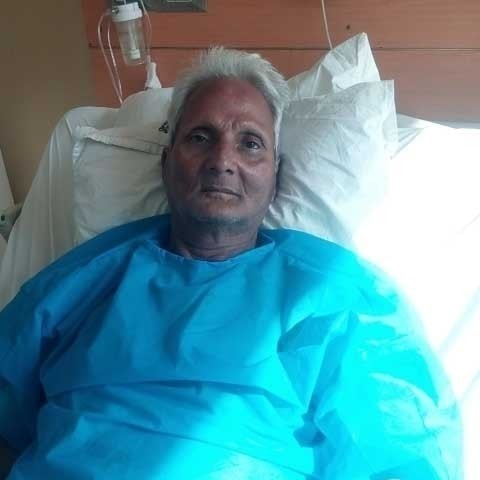 My stay at Moolchand Hospital felt like being part of a large and loving family!
I had been dismissing my alcoholism-related symptoms (loss of appetite, fullness in stomach, insomnia and irritability), thinking that they would subside on their own, but last week my condition spiked to the level of liver cirrhosis. The aggravated symptoms had almost brought me to the brink of death.

How I fought my way back to health was all a miracle! But, it was the collective effort and surgical expertise of Dr. Harsh Kapoor, Dr. Shiv Chopra and Dr. Sachin Ambekar that made this miracle happen.

Special thanks to Dr. Harsh who used his cognitive skills to analyze the case without depending too much on tests. It has been five years long relationship with him as a doctor and I always found him honest to his duty. I wish doctors in today's world should take inspiration from Dr. Harsh.

I thought I would never be well again but I am. Thanks for being a wonderful person and a great doctor to me. Moreover, my stay at Moolchand felt like being part of a large and loving family. I shall cherish that memory forever. Thanks to all of you for your care and diligence.
S C Bhakt
Retired PSU Executive
Fulfilling experience and successful ACL reconstruction at Moolchand!
Kabaddi is my passion. Last week, while practicing Kabaddi, I fell and my right knee got severely injured. The severe pangs of pain in my knee were intolerable and I was rushed to Moolchand in emergency. Following detailed radiological investigations, Dr. Akash told me that the ACL in my right knee had ruptured. He was very thorough in his explanation of the ACL reconstruction surgery and that evoked confidence in me to go for the surgery. I am following all the preventive measures, gentle exercises and physiotherapy as suggested by Dr. Akash. Looking at the post-operative progress, I am confident I shall soon regain my strength, stamina and agility, especially to play Kabaddi.

I am so delighted with the overall services at Moolchand. Not only I have been treated by an awesome sports medicine expert, but also felt very comfortable during my hospital-stay. The front office executives, nurses and housekeeping personnel at Moolchand are always smiling and friendly. I am full of hope and optimism. Thanks to Dr. Akash and Moolchand who made this entire experience so memorable and happy!
Geeta C
State-level Kabaddi player
It was a relief to be at Moolchand Hospital!
After being fed up by ineffective treatments at various hospitals, it was a relief to be at Moolchand and start my prostrate gland treatment by a capable urologist, Dr. Saurabh Mishra. To determine the health of my prostate and look for signs of cancer, my investigative tests were done and I was suggested to undergo a minimally invasive prostate surgery. Extremely hopeful, I underwent the surgery and I am completely fine now. At the time of the surgery and even after it, Dr. Saurabh gave me constant support and kept me relaxed. I had no fears or apprehensions about my treatment plan.

My hope is that men realize they can be diagnosed with prostate cancer at a younger age and early detection is the key to treating and beating this disease. So, I advice my male friends to get their PSA levels checked at Moolchand and if there is anything alarming, then we always have Dr. Saurabh. Certainly, who wouldn't want to go to the surgeon who is a pioneer in urologic surgeries and at the forefront of prostate cancer research in India!
Vinod D
Retired Marketing Manager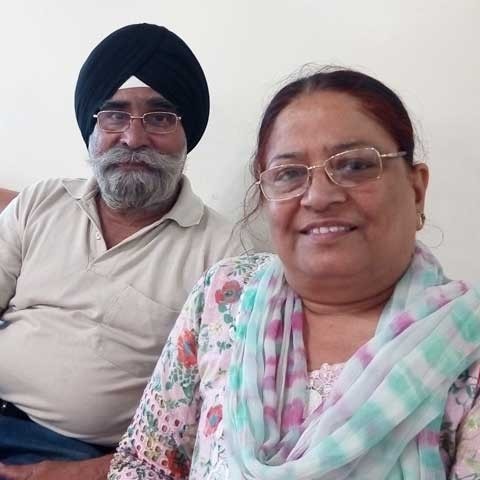 Moolchand is an asset to Delhi! Grateful to Dr. Saurabh Mishra and the staff.
My bladder problems, urine incontinence and leaky bladder started a few years ago and I had tried various medicines for it in the past, but with side effects that made me even frustrated. I came to Moolchand and was seen by Dr. Saurabh Mishra. I was pleased to learn about his extensive experience in urology. He gave me the confidence that my conditions can be fully cured. It's a very positive feeling and I can see much improvement in my health now.

The facilitators at Moolchand are extremely good and helpful. This is one of the uniqueness of this hospital by which my husband and I are highly satisfied and happy. For sure, "Moolchand is an asset to Delhi!"
Mr and Mrs G.K. Bakshi
Thank you for the excellent services and treatment!
I am a 59-year old man who had been suffering from urine stricture and associated urine blockage. I was lucky to have been treated by Dr. Saurabh Mishra for my condition. The doctor explained patiently all I asked.

Overall, my experience was great, because, in addition to a successful treatment, the warm environment at the front desk was also a bonus. Given the toughness of tight work-schedules in a hospital, the front office and administration staff was very organised and professional without losing the caring touch. Everything is smooth and easy here. Thank you for the excellent services and treatment!
Raghubir S
Thank you doctor for proper guidance, explanations and transparency!
I have been visiting Dr. Saurabh for benign prostatic hyperplasia (BPH) for a few months now. Dr. Saurabh is a doctor who exhibits the empathy, responsiveness, knowledge, and experience that has helped me with my conditions. I underwent a HoLEP here, which is a minimally invasive treatment for BPH. I am symptom-free now. All-in-all, my experience at Moolchand and with Dr. Saurabh has been very satisfying.
Harbhajan S
Ex-Journalist
Wonderful doctors and courteous staff! They are the "Best" in every way!
I believe that a pediatrician who is a parent is far more familiar with what you're going through. Each time I meet Dr. Shekhar at Moolchand my belief gets more strengthened. He easily understands my concerns on a level that may be a non-parent pediatrician won't. I like his prompt communication and friendly approach. Put simply, I know he is there for me and my family.

Also, the warm and inviting atmosphere and courteous staff at Moolchand - all indicate that each visit to this hospital will be a positive one. The doctors are wonderful here and the entire staff is courteous and professional. They are the "Best" in every way!
Sajal Singh
(with son Shashwat Singh)