| | | | | | | | |
| --- | --- | --- | --- | --- | --- | --- | --- |
| | Mon | Tue | Wed | Thu | Fri | Sat | Sun |
| 11 am-05 pm | | | | | | | |
| 02 pm-05 pm | | | | | | | |
| 12 pm-02 pm | | | | | | | |
| 12 pm-04 pm | | | | | | | |
| 12 pm-06 pm | | | | | | | |
| 12 pm-06 pm | | | | | | | |
| | | | | | | | |
| --- | --- | --- | --- | --- | --- | --- | --- |
| | Mon | Tue | Wed | Thu | Fri | Sat | Sun |
| 01 am-01 am | | | | | | | |
| 01 am-01 am | | | | | | | |
| 01 am-01 am | | | | | | | |
| 01 am-01 am | | | | | | | |
| 01 am-01 am | | | | | | | |
| 01 am-01 am | | | | | | | |
About me
Recognised as a leading urologist with 15+ years of experience in preeminent medical institutes including AIIMS, I hold expertise in treating all urologIical diseases with special interest in stone, prostate, genitor-urinary strictures, various urological cancers, erection and infertility problems. I am passionate about innovation and was part of the team which did India's first robotic urology surgery.

Medical expertise
Andrology | Endourology | Laparoscopic urology | Neuro-urology | Paediatric urology | Percutaenous Nephrolithotrispy (PCNL) | Reconstructive urology | Robotic urology | Ureteroscopy
My education and training
| | |
| --- | --- |
| MCh | Urology, AIIMS, India (2008) |
| MS | Banaras Hindu University, Varanasi (2003) |
| MBBS | Banaras Hindu University, Varanasi (2000) |
My publications and papers
Transurethral Vapor Resection Of Prostate: An Alternative Treatment For Benign Prostatic Hyperplasia >100 g. (Mishra S, Gupta NP, Anand A J Endourol 2009)
Comparative Analysis of Percutaneous Nephrolithotomy in Patients With And Without A History Of Open Stone Surgery: Single Center Experience (Mishra S, Gupta NP, Nayyar R, Seth A, Anand A J Endourol 2009)
Retroperitoneoscopic Nephrectomy For Pyonephrotic Nonfunctioning Kidney (Mishra S, Hemal AK, Urology 2009)
Percutaneous Nephrolithotomy In Abnormal Kidneys: Single Center Experience (Mishra S, Gupta NP, Seth A, Anand A Urology 2009)
Outcome Of End To End Urethroplasty: Single Centre Experience (S. Mishra, N P Gupta, P N Dogra, A K Hemal, A Seth, R Kumar Urol Int 2009)
Transpubic Urethroplasty For Complex Posterior Urethral Strictures: A Single Center Experience (S Mishra, N P Gupta, P N Dogra, R Yadav, A Seth, R Kumar Urol Int 2009)
Robot Assisted Laparoscopic Pyeloplasty in Patients of Ureteropelvic Junction Obstruction with Previously Failed Open Surgical Repair (Hemal AK, Mishra S, Mukharjee S, Suryavanshi M Int J Urol 2008)
Does a previous end-to-end urethroplasty alter the results of redo end-to-end urethroplasty in patients with traumatic posterior urethral strictures? (Gupta NP, Mishra S, Dogra PN, Hemal AK, Seth A, Kumar R. Int J Urol 2008)
Comparison of Standard with Tubeless Percutaneous Nephrolithotomy (Gupta NP, Mishra S, Suryawanshi M, Seth A, Kumar R. J Endourol 2008)
Management of an Unusual Case of Atypical Mayer-Rokitansky-Kuster-Hauser Syndrome, With I Unilateral Gonadal Agenesis, Solitary Ectopic Pelvic Kidney, and Pelviureteric Junction Obstruction (Kumar A, Mishra S, Dogra PN. Int Urogynecol J Pelvic Floor Dysfunct 2007)
Inferior Mesocaval Shunt For Portal Hypertension With Bleeding Esophageal Varices (Khanna R, Mishra S, Khanna S, Khanna AK Indian J Gastroenterol 2003)
Inferior Mesocaval Shunts For Portal Hypertension: Indian Journal of Gastroenterogy
Robotic Repair Of Recurrent Supratrigonal Vesico-Vaginal Fistula (Published In Journal Of Endourology)
Submitted manuscript under process:
Open Surgical Repair Of Recurrent Vesico-Vaginal Fistula- A Single Centre Experience (sent for publication in British Journal of Urology)
Endoscopic Management Of Urinary Bladder Stone In Spinal Cord Injured Patients: A Single High Volume Tertiary Care Centre Experience (sent for publication in journal of endourology)
My awards and accomplishments
Best Paper Award by North Zone Chapter of Urological Society of India (2007)
Organizing Member of live robotic workshops at AIIMS (2007)
Life Member, Urological Association of India and North Zone Urological Society of India
What I'd like to tell my patients
It is important for patients to appreciate the importance of proper diagnosis, detailed history, focused physical examination rather than jumping directly to the tests. We came across a lot of self investigated patients on the basis of information gathered from internet. This practice is dangerous and has to be discouraged.

I understand that patients prefer to keep uro problems privy. I work hard towards addressing them to the best of my knowledge. I encourage my patients to spell their problems explicitly and not to shy away. I can help you better when I get to know your problem in detail.

I and my capable team of pathologists and intensive care experts at Moolchand, work in synergy to provide the best possible treatment and improved patient outcomes. To ensure highest level of patient satisfaction, all my efforts and knowledge are totally dedicated to my patients.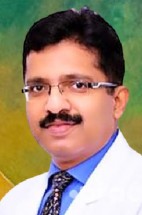 Director Urology and Kidney Transplant

MCh, M.S. , MBB...

20 Years

Mon - Sat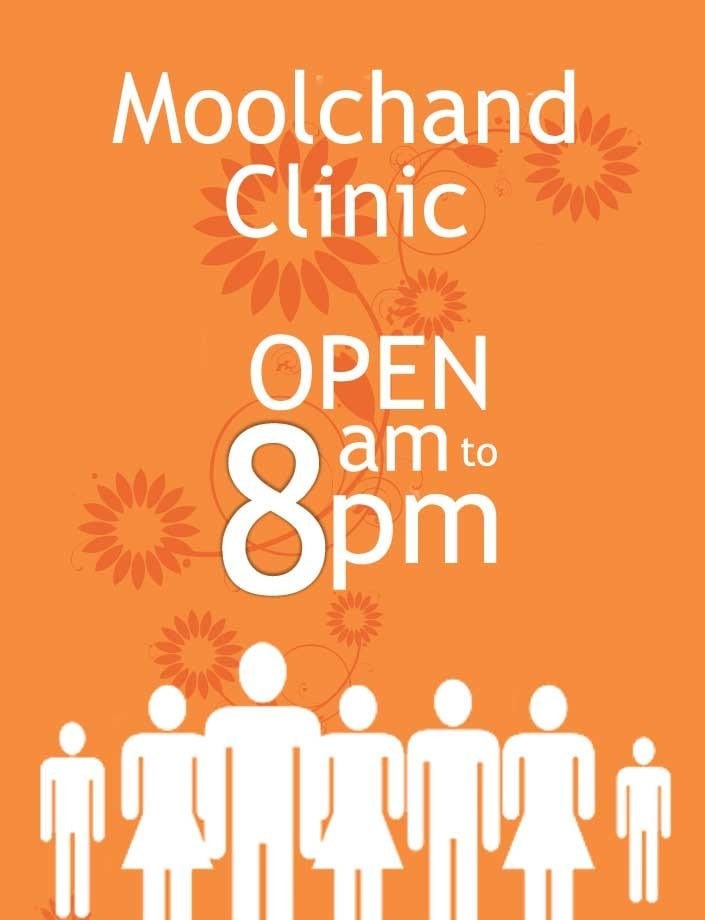 Raghubir S
"Thank you for the excellent services and treatment!"
I am a 59-year old man who had been suffering from urine stricture and associated urine blockage. I was lucky to have been treated by Dr. Saurabh Mishra for my condition. The doctor explained patiently all I asked.

Overall, my experience was great, because, in addition to a successful treatment, the warm environment at the front desk was also a bonus. Given the toughness of tight work-schedules in a hospital, the front office and administration staff was very organised and professional without losing the caring touch. Everything is smooth and easy here. Thank you for the excellent services and treatment!
Vinod D
Retired Marketing Manager
"It was a relief to be at Moolchand Hospital!"
After being fed up by ineffective treatments at various hospitals, it was a relief to be at Moolchand and start my prostrate gland treatment by a capable urologist, Dr. Saurabh Mishra. To determine the health of my prostate and look for signs of cancer, my investigative tests were done and I was suggested to undergo a minimally invasive prostate surgery. Extremely hopeful, I underwent the surgery and I am completely fine now. At the time of the surgery and even after it, Dr. Saurabh gave me constant support and kept me relaxed. I had no fears or apprehensions about my treatment plan.

My hope is that men realize they can be diagnosed with prostate cancer at a younger age and early detection is the key to treating and beating this disease. So, I advice my male friends to get their PSA levels checked at Moolchand and if there is anything alarming, then we always have Dr. Saurabh. Certainly, who wouldn't want to go to the surgeon who is a pioneer in urologic surgeries and at the forefront of prostate cancer research in India!

Harbhajan S
Ex-Journalist
"Thank you doctor for proper guidance, explanations and transparency!"
I have been visiting Dr. Saurabh for benign prostatic hyperplasia (BPH) for a few months now. Dr. Saurabh is a doctor who exhibits the empathy, responsiveness, knowledge, and experience that has helped me with my conditions. I underwent a HoLEP here, which is a minimally invasive treatment for BPH. I am symptom-free now. All-in-all, my experience at Moolchand and with Dr. Saurabh has been very satisfying.