| | | | | | | | |
| --- | --- | --- | --- | --- | --- | --- | --- |
| | Mon | Tue | Wed | Thu | Fri | Sat | Sun |
| 08 am-10 am | | | | | | | |
| 10 am-12 pm | | | | | | | |
| 12 pm-02 pm | | | | | | | |
| 02 pm-04 pm | | | | | | | |
| 04 pm-06 pm | | | | | | | |
| 06 pm-08 pm | | | | | | | |
| | | | | | | | |
| --- | --- | --- | --- | --- | --- | --- | --- |
| | Mon | Tue | Wed | Thu | Fri | Sat | Sun |
About me
I am an internationally trained general and laparoscopic surgeon with 40+ years of experience. I acquired additional training in urology in Vienna and have a special interest in urodynamic studies. I have conducted 6,000+ cases of urodynamics till date.
Besides India, I have also worked in the capacity of a Chief Surgeon at El-Oued in Algeria. Over the last four decades I have had the distinction of successfully handling complicated general surgery procedures, urological and urodynamics cases as per standard national and international norms.
I also had the privilege of participating in the "WHO National Small Pox Eradication Program" in Bihar in 1974-1975.

Medical expertise
Abdominal surgeries | Diagnostic laparoscopy | Fistula | General surgery | Haemorrhoids surgery | Laparoscopic liver surgery | Laparoscopic solid organ surgery | Laparoscopic surgeries | LIFT (Ligation Of Intersphincteric Fistula Tract) | Minimally invasive surgeries | MIPH (Minimal Invasive Procedure For Haemorrhoids) | Piles | Thyroid surgery | Trauma surgery | Urodynamics
My education and training
| | |
| --- | --- |
| MS | University of Rajasthan, India (1976) |
| MBBS | University of Rajasthan, India (1969) |
Others
FIAGES "Fellow of the Indian Association of Gastroenterology Surgeons" (2012)
MAMS, University of Vienna, Austria (1985)
CAMS, University of Vienna, Austria (1985)
My publications and papers
Published several research papers in various journals such as:
Journal of Association of Surgeons of India
Journal of Obstetrics and Gynaecology of India
Indian Journal of Medical Research
Published various medical articles of public interest in Hindi and English national magazines
My awards and accomplishments
Lifetime Achievement Award, RNT Alumni Association, Delhi Chapter (2015)
Certificate for excellent work in the 'WHO National Small Pox Eradication Program', Ministry of Health, Government of India on 'Zero Smallpox Day' (1975)
Past President, ASI chapter of Gurugram
Chaired several conferences on urology, general surgery and minimal access surgeries organized by IMA and the Association of Surgeons of India
Expert speaker on clinical interventions for multiple television networks
What I'd like to tell my patients
As a general surgeon, there are two kinds of patients who come to me: patients who need emergency surgery and those who need elective (non-emergency) surgeries. The frame of mind for each kind is very different. However, my approach to each of them is the same. To make them understand their situation, I talk to them, counsel them if needed and I try my best to gain their trust and confidence.
While each patient is unique I assure them that I am there to cure them of their ailment and will do my best to treat them. Even post-surgery I am there for my patients and I am always honest with my diagnosis. Over the 40+ years, the patients whom I have treated and cured have done the best publicity for me.

Senior Consultant

MS, MBBS, Other...

22 Years

Mon - Sat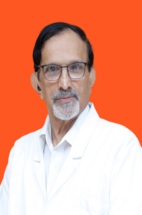 Consultant

MBBS, MS (Gener...

42 Years

Mon - Sat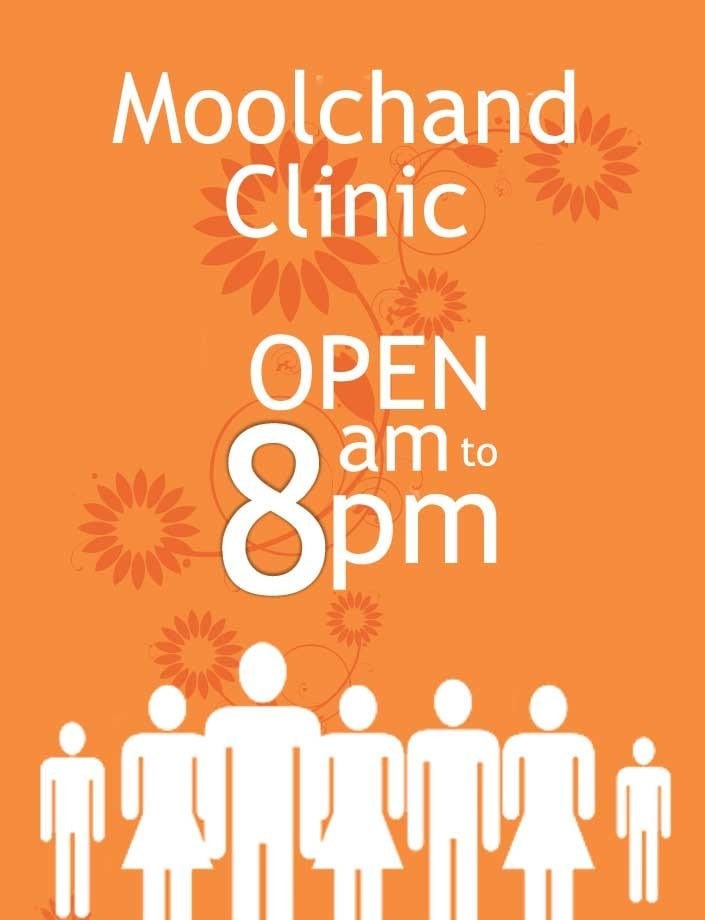 Ratan L
Tailor-shop owner
"Quality care and excellent surgery outcomes!"
I just wanted to drop a note to Dr. Muktesh Sharma letting him know how much I appreciate his helping me out with my inguinal hernia. After having undergone an uncomplicated bilateral hernioplasty at Moolchand, my health has improved and recovery has been easy to handle. I owe that success to the diligent Dr. Sharma. He has been more attentive to my needs than most other doctors I have ever seen.


I thank him again for everything that he did for me, his care and concern, professionalism and all of the ways that he helped me gain a pain free existence.