| | | | | | | | |
| --- | --- | --- | --- | --- | --- | --- | --- |
| | Mon | Tue | Wed | Thu | Fri | Sat | Sun |
| 10 am-08 pm | | | | | | | |
| 02 pm-08 pm | | | | | | | |
| 10 am-02 pm | | | | | | | |
| 10 am-06 pm | | | | | | | |
| 10 am-02 pm | | | | | | | |
| 10 am-06 pm | | | | | | | |
| | | | | | | | |
| --- | --- | --- | --- | --- | --- | --- | --- |
| | Mon | Tue | Wed | Thu | Fri | Sat | Sun |
About me
In my 35+ years of experience, I have made meaningful contributions to improve the overall wellbeing of cardiac patients as a pioneer in clinical and preventive cardiology and Echocardiography. I am a recipient of various national awards and fellowships. I envision transforming heart care by setting new standards in healthcare.

I have held eminent positions for various platforms (e.g. President-Indian Academic of Echocardiography, President-The World Heart Academy & World Wellness Foundation)

I was nominated as the First Country Head of the American Heart Association. I am a global pioneer in development of Heart Wellness Programs integrating Indian wisdom and modern science, a novel product to be adopted globally. As a part of this, I have authored books/CDs on "Heart Wellness, Diabetes Wellness."

Medical expertise
Atrial fibrillation | Cardio stroke | Cardiodiabetes | Clinical and preventive cardiology and imaging | Clotlysis in acute heart attack | Deep vein thrombosis | Echocardiography | Heart failure | Hypertension | Pulmonary embolism and peripheral vascular disease
My education and training
| | |
| --- | --- |
| MD | Internal Medicine, Indore University, India (1979) |
| MBBS | Indore University, India (1975) |
Others
Fellowships in Cardiology (Royal College of Physicians, UK, University of Alabama at Birmingham, USA, University of California-Los Angeles, USA and New York University)
Fellowships (IAE, FIAE and American Society of Echocardiography )
Training in Paediatric Echocardiography, Mount Sinai Hospital, USA
Training in Echocardiography, University of Alabama at Birmingham, USA
Training in Clinical Cardiology and Thrombolysis in STEMI from University of California (UCLA), USA
My publications and papers
Published more than 584 manuscripts in various national and international journals
Contributed more than 18 chapters in various textbooks in cardiology
Author of "A Mind Body Capsule," published by Sterling Publisher
Editor-in-Chief of Indian Heart Journal and Journal of Indian Academy of Echocardiography
My awards and accomplishments
Chairman of Health Committee of ASSOCHAM & SCOPE.
Conferred "Award of Rattan of Clinical, Preventive Cardiology and Echocardiography in the World" bestowed upon by Krishna Raj, Hon'ble Minister of State, Ministry of Women & Child Development, Govt. of India on Sept. 2016.
Conferred "World Legend of Cardiology Award" bestowed upon by Hon'ble Minister of Mines, Government of Rajasthan, Sh. Rajkumar Rinwa on Sept. 2015.
Recognition of special award for contribution to Cardiology by American Association of Cardiologist of Indian Origin (AACIO) by Dr. Kul Aggarwal, President, AACIO and Dr. Navin C. Nanda, Chairman, AACIO Awards Committed
Conferred Award "World Icon in Cardiology" bestowed upon by His Excellency Governor of MP Sh. R.N. Yadav in 2014.
Conferred Award "World Icon in Clinical Cardiology & Echocardiography" bestowed upon by His Excellency Sri Hansraj Bharadwaj, Governor of Karnataka in 2013
Conferred award "Icon in the field of Clinical Echocardiography & Cardiology in the world" bestowed upon by in His Excellency, Governor of Tripura Dr. D.Y. Patil in 2012
Conferred award Pioneer in Clinical and Preventive Cardiology bestowed upon by Sh. Gulam Nabhi Azad, Hon'ble Minister of Health, Govt of India on the occasion of International Heart Protection Summit organized by MOH, Govt. of India and ASSOCHAM in 2011
Conferred WCCPCI-2010 "Asian Ambassador of Clinical and Preventive Cardiology" bestowed by Smt. Sheila Dikshit, Hon'ble Chief Minister, Govt. of Delhi in 2010
Conferred WCCPGC- 2009 "Great Icon of the Century in Clinical & Preventive Cardiology award" by Sh. Tajinder Khanna, Hon'ble Lt. Governor of Delhi and Dr. A.K. Walia, Hon'ble Finance Minsiter, Govt. of Delhi in 2009.
Conferred State of Art lecture of IMSACON-2008 held at Dubai on Oct. 13th, 2008 on the original pioneering work for the first time in the world on "3D Echo as the most powerful tool to evaluate "CVD in Metabolic Syndrome"
Hosted reception by Her Excellency Mrs. Pratibha Devi Singh Patil, Hon'ble President of India as organizing Chairman of World Congress on Clinical Preventive and Geriatric Cardiology on Sept. 22nd 2008 at President House, New Delhi.
"WCCPGC 2008 Lifetime Achievement Award in Clinical Preventive and Geriatric Cardiology" by Bharat Ratna His Excellency Dr. A.P.J. Abdul Kalam Former President of India, on Sept.19th 2008.
Conferred Expressions India "Lifetime Achievement Award" on April 25, 2007.
Conferred "Patron-in-Chief IMANDB Oration" on "CVD in Asia – Time to Intervene is Now!" on March 18, 2007.
"WCCPCI 2007 "Lifetime Achievement Award" bestowed upon for outstanding contribution in the field of Clinical and Preventive Cardiology by Hon'ble Health Minister of Mauritius in 2007.
WCCPCI-2006 "Lifetime Achievement Award" bestowed upon for outstanding contribution in Clinical and Preventive Cardiology by His Excellency Dr. A. P. J. Abdul Kalam, Hon'ble President of India at President House on Sept. 25, 2006.
IMANDB Lifetime Achievement Award bestowed upon by Dr. Yoganand Shastri, Honorable Minister of Health & Social Welfare, Govt. of Delhi on February 26, 2006.
"Distinguished Service Award" in field of Cardiology bestowed upon by His Excellency Bhairon Singh Shekhawat, Hon'ble Vice President of India in 2006
"Distinguished Service Award" in Echocardiography bestowed upon by Honorable Home Minister of Rajasthan, Feb. 2005.
"Distinguished Service Awards" in Preventive and Social Medicine bestowed upon by Ms. Sheila Dikshit, Hon'ble Chief Minister, Govt. of Delhi for outstanding contribution in the field of "Preventive and Social Medicine" on the occasion of Perfect Health Mela 2004, 2005, 2006, 2007, 2008, 2009
"Lifetime Achievement Award" bestowed upon by His Excellency B.L. Joshi, Honorable Lt. Governor of Delhi, on the occasion of International Conference on Geriatrics and Gerontology in 2004.
"Distinguished Service Award" in Heart Care bestowed upon by Dr. Yoganand Shastri, Honorable Minister of Health & Social Welfare, Govt. of Delhi and was also conferred with IMA New Delhi Branch IJCP Doctor of the Year Award on Doctor's Day, July 1, 2002.
"A Merit Award" presented and bestowed upon by Prof. Navin C. Nanda, President International Society of Cardiovascular ultrasound, USA on the occasion of sixth World Congress of Echocardiography and vascular ultrasound on Feb 8-10, 2002.
"Award of Excellence in Field of Medicine and Cardiology" by Delhi Medical Association in 2002.
"Award of Excellency in Clinical and Preventive Cardiology" by Mr. Shatrughan Sinha, Hon'ble Minister for Health and Family Welfare, Government of India in 2002.
"Distinguished Service Award" bestowed upon by Dr. C. P. Thukur, Hon'ble Minister of Family Welfare Govt. of India for outstanding contribution in the field of Echocardiography on the occasion of sixth World Congress of echocardiography and vascular ultrasound in, 2001.
"Distinguished Service Award in field of Cardiology" bestowed upon by His Excellency Krishan Kant, Hon'ble Vice President of India in 1998.
"Best Rotarian of the Year" by RI District 301 in 1996.
"Award of Excellence in Medicine and Cardiology" by His Excellency K. R. Narayanan Hon'ble President of India in 1996.
"Award of Excellence in Medicine and Cardiology" by His Excellency Shankar Dayal Sharma, Hon'ble President of India in 1994
What I'd like to tell my patients
Keep your heart healthy by optimizing your lifestyle. With regular exercise and some diet modifications you can easily take care of your health. You need a strict control on your diabetes, cholesterol, blood pressure and weight, as these directly affect your heart. Anger management, yoga and meditation contribute to maintaining your heart's wellbeing.

The journey for a healthy heart is a joint effort between the doctor and the patient. I promise to do my part. You too be ready...you will need to put some extra effort when you are with me. At Moolchand you can be certain that you will be treated with only the best and most advanced cardiac treatment to heal you.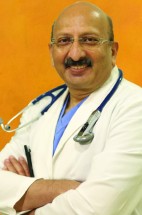 Head, Medanta Moolchand Heart Centre

MD, DM, Others

29 Years

Mon - Sat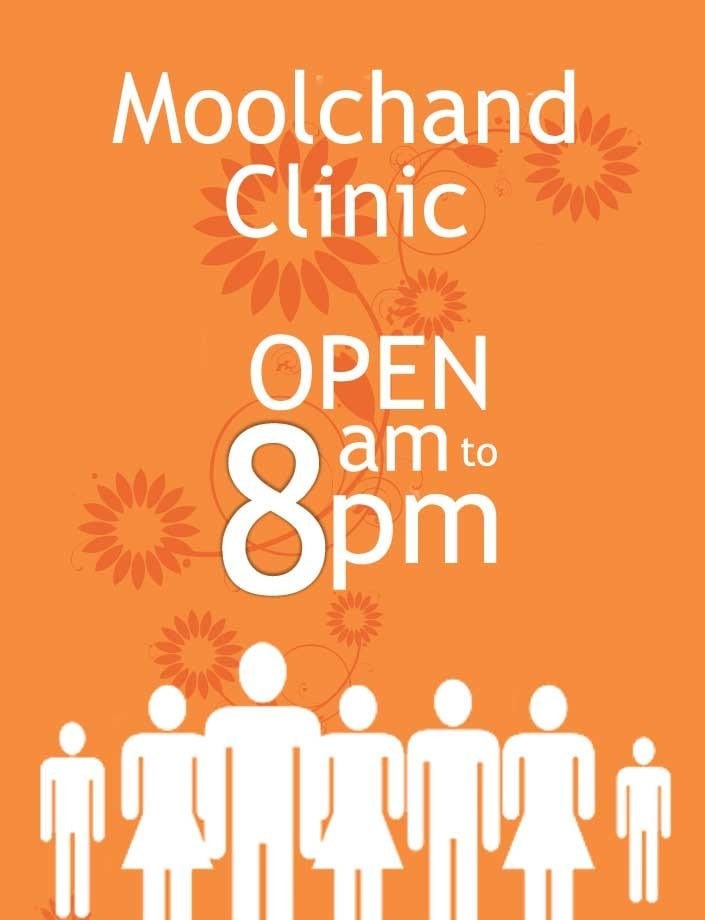 K. Ranganathan
"I am "completely" well. Thank you Moolchand!"

I started consulting Dr. HK Chopra because everyone I spoke to held him in the highest esteem and recommended him. The first time I met him at Moolchand, I noticed his wonderful personality, and in no time I realized I was at the right place with the right doctor. I have full faith in him.

I had a successful bypass surgery at Moolchand, in 2010. Since then I have been visiting Dr. H K Chopra regularly. The staff and nurses at Moolchand are very accommodating and friendly. Everyone is outstanding here. Top-notch hospital!

Thank you Moolchand!
Mr. Ali Jabar
Resident of Iraq
""Best time lined services helped me to restore my health back to normalcy""
I was consistently suffering from pain in the heart and it was becoming more severe with time. Thank God I visited Moolchand Heart Hospital, where under the guidance of excellent doctors, all medical treatment procedures were done appropriately and the best time lined services helped me restore my health back to normalcy. I owe my quick recovery to the comfortable environment, cleanliness and friendly medical staff at Moolchand who helped me with everything I required.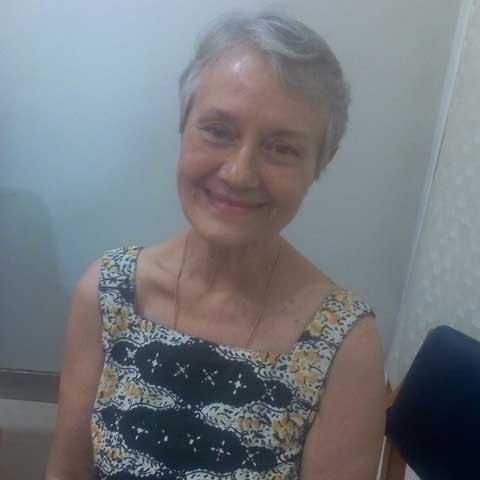 Padmini Nambiar
W/O O.P. Nambiar, Chemical Construction International (P) Limited
"Outstanding support and care at Moolchand"
Both my husband and I are cardiac patients and have been visiting Moolchand for the last 30 years. The first time I met Dr. H K Chopra, I found him extremely knowledgeable and perfect in his clinical acumen. He has a very compassionate approach towards us.

I was admitted in Moolchand four times and each time, Dr. H K Chopra checked my condition very closely. My husband and I have great regard and faith in him. His care is superb and that's why I have been visiting Moolchand for the last 30 years. I wish to continue receiving such extraordinary care for the rest of my life. I shall recommend Dr. H K Chopra to everyone for the best cardiac care.