Dr. Harsh Kapoor

Senior Consultant - Billiary Sciences, Gastroenterology

Canadian Board, MD, MBBS, Others

35 Years

1,350
| | | | | | | | |
| --- | --- | --- | --- | --- | --- | --- | --- |
| | Mon | Tue | Wed | Thu | Fri | Sat | Sun |
| 08 am-10 am | | | | | | | |
| 10 am-12 pm | | | | | | | |
| 12 pm-02 pm | | | | | | | |
| 02 pm-04 pm | | | | | | | |
| 04 pm-06 pm | | | | | | | |
| 06 pm-08 pm | | | | | | | |
| | | | | | | | |
| --- | --- | --- | --- | --- | --- | --- | --- |
| | Mon | Tue | Wed | Thu | Fri | Sat | Sun |
| 01 am-01 am | | | | | | | |
| 01 am-01 am | | | | | | | |
| 01 am-01 am | | | | | | | |
| 01 am-01 am | | | | | | | |
| 01 am-01 am | | | | | | | |
| 01 am-01 am | | | | | | | |
About me
An integral part of my practice has been my passion for medicine. It drives me to go from strength to strength and encourages me to not only acquire knowledge, but impart it too. I practiced in the US and Canada for over three decades before joining Moolchand. I have had the rich experience of teaching at prestigious institutions like University of Atlanta, Dalhousie Medical School, Cape Breton and Emory University.

Medical expertise
Ascitic Tap | Central line | Chest tube insertion | Colonoscopy | Diathermy/Cauterization | EKG/Holter reading | ERCP – Sphincterotomy | ERCP interventional | Esophageal motility and 24 hour PH monitoring | EUS | Inflammatory bowel disease | Gastrostomy | Hepatitis B & C | Hepatobiliary disease | Injection therapy of bleeding lesions | Jejunostomy and feeding tube insertion | Liver biopsy | PEG feeding tube insertion | Polypectomy | Sigmoidoscopy | Stent insertion | Stone removal | Swan Ganz insertion | Temporary pacemaker insertion | Upper G.I. and lower G.I. Variceal banding and injection
My education and training
| | |
| --- | --- |
| Canadian Board | Gastroenterology & Hepatology, Dalhousie University Halifax, Canada (1993) |
| MD | Rotating Internship, Dalhousie University Halifax, Canada (1989) |
| MBBS | Delhi University, India (1980) |
Others
Fellowship in Liver Transplant, Dalhousie University Halifax, Canada
Fellowship in Interventional ERCP, CBRH Sydney, Nova Scotia, Canada
My publications and papers
Over 30 papers published in international journals. Some of them are:
"The Effect of Omeprazole on Movement of Intravenously Administered Metronidazole into Gastric Juice and it's Significance in Treatment of Helicobactor Pylori," Digestive Disease and Sciences , September 1996
"The Effect of Omeprazole on Movement of Intravenously Administered Metronidazole (MET) Into Gastric Juice." American Journal of Gastroenterology, 1994
"Islet Cell Tumour with Massive Eosinophilia" Canadian Medical Association Journal, May 1989
My awards and accomplishments
Expert speaker on multiple television/radio channels regarding gastro-liver disorders
350+ lectures in national and international medical meetings
Best teaching award at Dalhousie University, Nova Scotia, Canada
Dean's Award in teaching resident at Dalhousie University, Nova Scotia, Canada
Member of group that published treatment for Helicobacter Pylori
Member, Georgia Hepatitis Advisory Board, USA and Royal College of Physicians and Surgeons, Ontario, Canada
Member, American Society for Gastroenterology Endoscopy, Atlantic Gastroenterology Society, American Gastroenterology Society
Fellowship, Royal College of Physicians and Surgeons, American College of Physicians and American College of Gastroenterology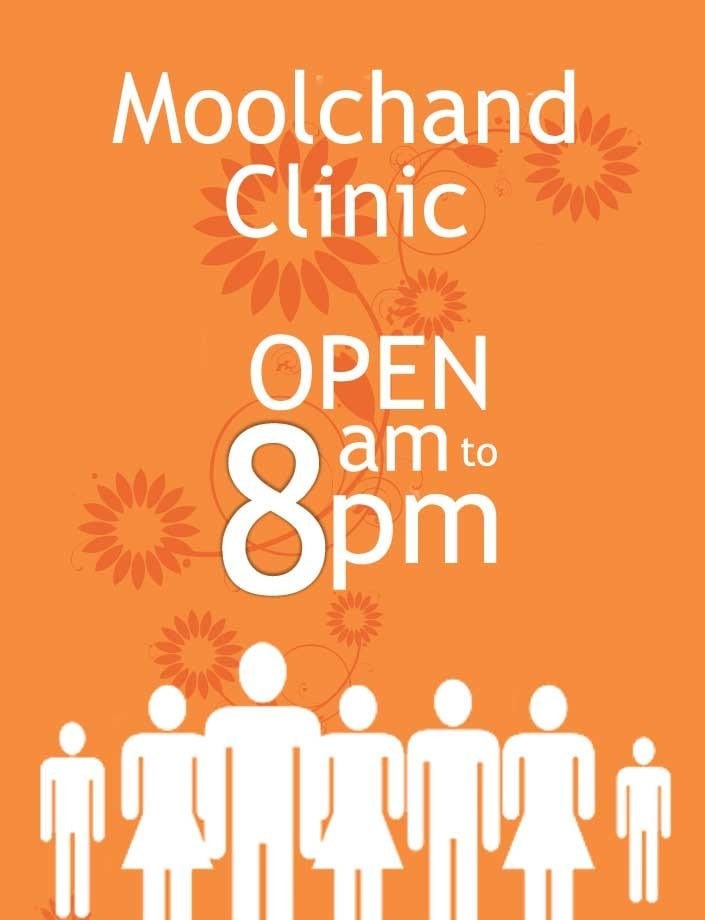 Abdul Hakim
"Compassionate doctors and nursing staff at Moolchand."
Judging by my life and fitness today, nobody would guess that my teen years were dominated by gastroenterological issues and acid reflux with debilitating pain. I credit Moolchand and its doctors who helped me find a new me. In every visit to Moolchand, my GERD was much better and this certainly built my confidence and faith in the doctors.

The front desk at Moolchand is very friendly and informative. The nursing staff is absolutely professional with the right touch of compassion. My family and friends have also been treated at Moolchand. We all are greatly satisfied with the level of services received on all the occasions. We trust Moolchand!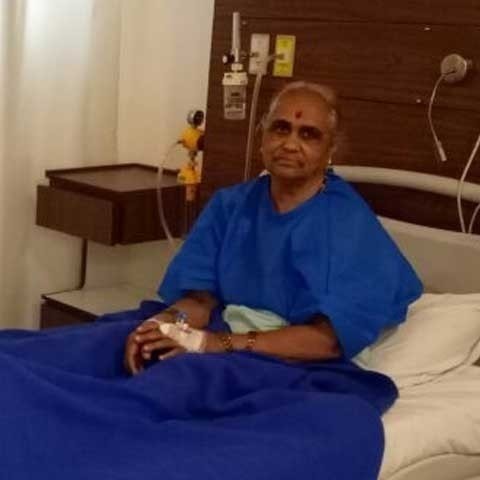 Vatsalya Rayamane
"He is the best of the best gastroenterologists in Delhi!"
There were streaks of blood in my vomit, I was passing tarry stools and had many symptoms indicative of GI bleeding. Worried about the severity of my condition, my son brought me to Moolchand. The doctors responded quickly and took great care during my surgery as well as post-surgery. Critically important for me, the entire team was always open to questions, and very clear with their explanations and medical instructions. I consider myself very lucky to have found them! You have the best gastro team in Delhi.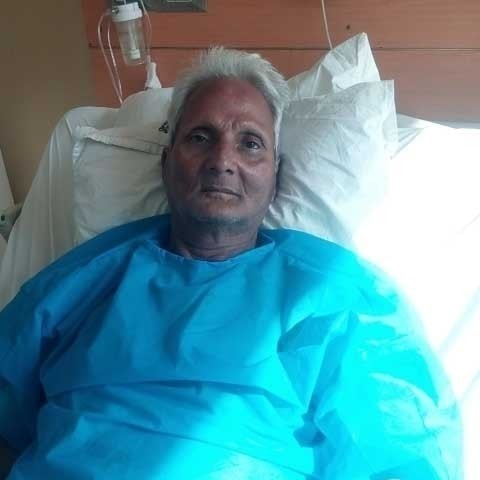 S C Bhakt
Retired PSU Executive
"My stay at Moolchand Hospital felt like being part of a large and loving family!"
I had been dismissing my alcoholism-related symptoms (loss of appetite, fullness in stomach, insomnia and irritability), thinking that they would subside on their own, but last week my condition spiked to the level of liver cirrhosis. The aggravated symptoms had almost brought me to the brink of death.

How I fought my way back to health was all a miracle! But, it was the collective effort and surgical expertise of Dr. Harsh Kapoor, Dr. Shiv Chopra and Dr. Sachin Ambekar that made this miracle happen.

Special thanks to Dr. Harsh who used his cognitive skills to analyze the case without depending too much on tests. It has been five years long relationship with him as a doctor and I always found him honest to his duty. I wish doctors in today's world should take inspiration from Dr. Harsh.

I thought I would never be well again but I am. Thanks for being a wonderful person and a great doctor to me. Moreover, my stay at Moolchand felt like being part of a large and loving family. I shall cherish that memory forever. Thanks to all of you for your care and diligence.