| | | | | | | | |
| --- | --- | --- | --- | --- | --- | --- | --- |
| | Mon | Tue | Wed | Thu | Fri | Sat | Sun |
| 08 am-04 pm | | | | | | | |
| 08 am-04 pm | | | | | | | |
| 08 am-04 pm | | | | | | | |
| 08 am-04 pm | | | | | | | |
| 08 am-04 pm | | | | | | | |
| 08 am-04 pm | | | | | | | |
| | | | | | | | |
| --- | --- | --- | --- | --- | --- | --- | --- |
| | Mon | Tue | Wed | Thu | Fri | Sat | Sun |
About me
I have been part of Moolchand's famous Ayurveda Centre for 20 years. I am an expert in pulse diagnosis (Nadi Parikshan), and Prakriti-vikriti analysis. My skill-set entails helping my patients restore balance of their bio-energies through Nasya–Nasal therapy, Sneha Vasti–Oil enema therapy, Kashaya Vasti–Herbal enema therapy, Shirovasti, Uttara Vasti, Udvartana, Karna Poorana, Kavala-Gandusha, Sarvanga Dhara, Netra Vasti, and other therapies. I am also amongst the few practitioners who can perform an Uttar Basti for gynecological problems and infertility (in men and women).

Besides treating diseases, I practice preventive and curative ayurveda along with the multidimensional values of yoga. In addition I teach ayurveda to doctors and technicians as part of our Medical Education program.

Medical expertise
Allergy treatment | Arthritis knee treatment | Arthrosclerosis | Asthma | Auto immune disorders | Bronchitis | Diabetes | Heart blockages | Hepatitis B | Infertility Treatment | Liver diseases | Migraine | Neurodegenerative disorders | Oligospermia | Panchkarma therapies | Paralysis | Preventive Ayurveda | Rejuvenation therapies | Skin diseases
My education and training
| | |
| --- | --- |
| BAMS | Ayurveda, Delhi University, India (1987) |
Others
Clinical trainee in Ayurveda Medicine and Panchkarma, Moolchand Medcity, India (1991)
Clinical trainee in Ayurveda Gynaecology and Obstetrics, Delhi University, India (1989)
My publications and papers
"Garbhawastha ke Samaye Kuch Dhyan Yogya Batein" in Arogya Dhaam
"Role of Kati Basti in PIVD" in Rheumatism Journal
"Role of Uttar Basti in Male and Female Infertility" in Rheumatism Journal
"Role of Ayurvedic Medicines along with Shirodhara" in Ardita Roga in Rheumatism Journal
"Efficacy of Ayurvedic Remedy through Current Scientific Approach, with special reference to RA Factor and ESR in Amavata Disease" in Arogya Dhaam
Research on 100 people to study primary infertility in males and females
My awards and accomplishments
Dhanwantri award presented by the Delhi Government (2016)
Samman Patra from Dabur Pharmaceuticals (2008)
Excellence award from Himalaya Pharmaceuticals (2006)
Samman Patra from Ayurvedic and Unani Aushadi Vyapar Samiti (2004)
Best young Ayurvedic doctor award from Dabur (1999)
What I'd like to tell my patients
There is a common misconception that you need help only when you are afflicted with a problem. But I believe "prevention is better than cure" and ayurveda plays a crucial role in preventing ailments. So, even if you are hale and hearty, ayurveda can enable you to maintain that healthy lifestyle. This concept of holistic health and treatment through yoga and ayurveda at Moolchand has helped hundreds of thousands of patients.

Today, many ayurveda clinics and spas have mushroomed that sell 'Ayurveda Panchkarma' packages which in reality offer very little besides massages. Panchkarma therapy is actually a lengthy bio-purification therapy that sometimes can last over 150 days.

I believe that a healthy practice is based on honesty and trust between the patient and the doctor. When meeting a patient, I never hold back information from them. I look at factors like constitution, physical and clinical features and symptoms displayed by my patients after which I personalize the Panchkarma therapy for them. I never prescribe medication or therapy needlessly. So when you come and see me, you can be assured of an authentic treatment.

My team prides itself in providing authentic and holistic care. We abide by the rules of ayurveda and provide physical and psychological support throughout the patient's time here.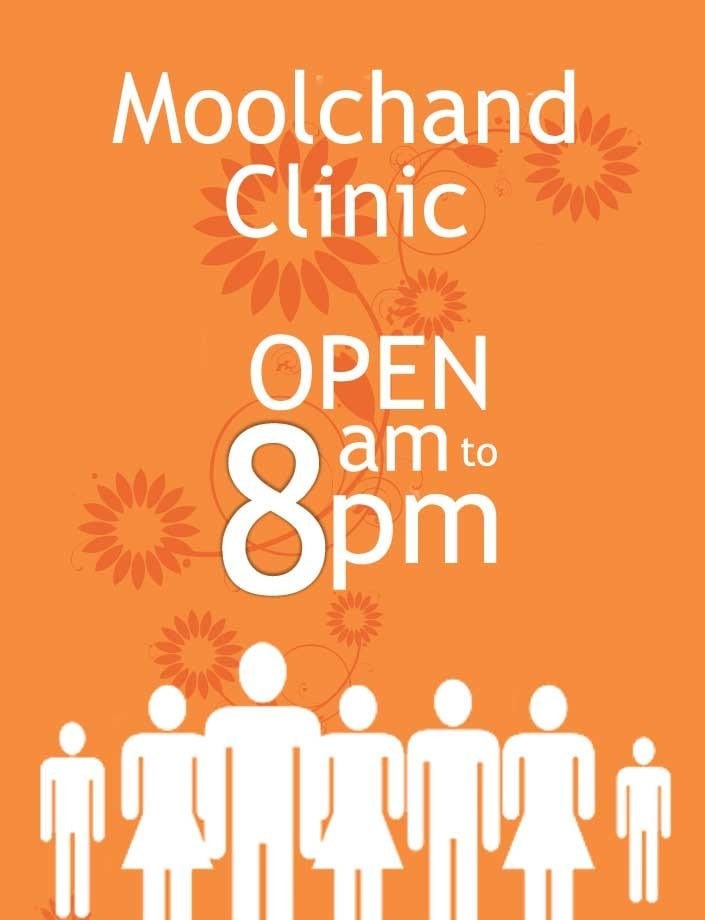 Anand K
Housewife
"A very nurturing experience, despite being fairly new to Ayurveda!"
I am 59-years old woman with a history of arthritis and diabetes. Three years ago, the unbearable pain in my knees made me utterly unfit to walk. I was placed on anti-inflammatory medications, but the knee pain and stiffness continued. My physician added a second medicine to no avail. He tried switching to more powerful medications; some of the drugs helped for a time, but the pain inevitably started up again.

Fed up with all this, I decided to see an Ayurvedic doctor. At Moolchand, my treatment by Dr. Shashi Bala was nothing short of a miracle. I don't think I could have received the same treatment and care that I received at Moolchand anywhere else. Dr. Bala is so down to earth and most of all, she cares about you as a patient. She elaborately explained to me that arthritis is a vata-type joint ailment; the increased vata, due to its rooksha (dry) property had dried up the synovial fluid in my knees. I felt safe, supported and cared for which I think is very important. Her medicines and support did a miracle – my knee pain has subsided and I can walk for miles now. For sure, I would recommend Dr. Bala to anyone, anywhere, anytime and any place.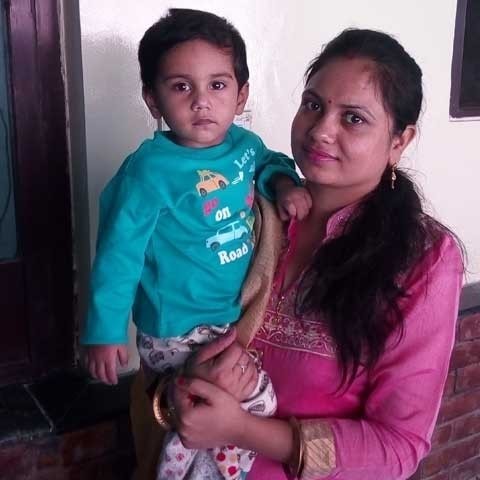 Ruby R
Baby Shuarya R
""Completely satisfied with the treatment!""
We have been meeting Dr. Bala for our son's colitis for two months now. Our son, Shuarya, had frequent low grade temperature and bloody diarrhoea with mucus. All of those symptoms have now been fully cured, thanks to the genuine care and treatment given by Dr. Bala. The philosophy of the treatment was 'let mother nature do its job in healing the mind and the body by abdominal mudpacks, neem water sitz bath, delicious nutritious foods and Ayurvedic medicines'. With total trust and faith in Dr. Bala, we saw Shuarya's body responding to the treatment. Within a few days, his bowel frequency and the consistency became normal. We are completely satisfied with the treatment received here.

Rakhi K
Employee at a travel agency
""As my progress is continuing, I know I am in excellent hands!""
I have been consulting Dr. Shashi Bala for the past three months for white spots on my skin. As my progress is continuing, I know I am in excellent hands. My father has also been a patient for Dr. Bala for more than 8 years. He had hypertension and headaches which improved remarkably after the Ayurvedic treatment at Moolchand. Dr. Bala definitely deserves the highest humanistic phrase and honour any individual can possibly receive. I highly recommend Ayurvedic treatment at Moolchand and Dr. Bala to anyone who may be experiencing any medical condition.