| | | | | | | | |
| --- | --- | --- | --- | --- | --- | --- | --- |
| | Mon | Tue | Wed | Thu | Fri | Sat | Sun |
| 10 am-07 am | | | | | | | |
| 10 am-07 pm | | | | | | | |
| 10 am-07 pm | | | | | | | |
| 10 am-07 pm | | | | | | | |
| 10 am-07 pm | | | | | | | |
| 10 am-07 pm | | | | | | | |
| | | | | | | | |
| --- | --- | --- | --- | --- | --- | --- | --- |
| | Mon | Tue | Wed | Thu | Fri | Sat | Sun |
| 01 am-01 am | | | | | | | |
| 01 am-01 am | | | | | | | |
| 01 am-01 am | | | | | | | |
| 01 am-01 am | | | | | | | |
| 01 am-01 am | | | | | | | |
| 01 am-01 am | | | | | | | |
About me
I have been extensively trained in nephrology and renal sciences from India's most prestigious hospital AIIMS, New Delhi. For over 20+ years, I have handled the entire gamut of complex kidney disorders. Very often I am referred patients from other hospitals across India and abroad for rare and complicated nephrology cases.

Medical expertise
Critical care nephrology | Diabetes and related kidney diseases | Kidney transplant | New dialysis modalities | Peritoneal dialysis | Preventive nephrology | Renal hypertension
My education and training
| | |
| --- | --- |
| DNB | Nephrology, AIIMS, India (1997) |
| MD | Internal Medicine, Banaras Hindu University, India (1985) |
| MBBS | Banaras Hindu University, India (1985) |
Others
ICMR Senior Research Fellowship (1982)
My publications and papers
Authored papers on kidney disorders in various journals (e.g. Atrial fibrillation update 2016)
Attended and presented various medical papers at national and international conferences
My awards and accomplishments
Received IMA distinguished service award for excellence in CME
Former Secretary and President of Indian Medical Association
Recognition award for contribution in Interventional Nephrology, Association for Vascular Access and Interventional Renal Physicians
Pioneered the first clinical trial on erythropoietin in India
Chaired annual conference of AVATAR, the Indian pre-eminent group promoting Intervention Renal Science, in July 2017
Life member, Indian Society of Nephrology, Delhi Nephrology Society and Indian Society of Organ Transplant
What I'd like to tell my patients
I know kidney problems are tough and understand what you may go through. But you don't have to walk this path alone. I spend a lot of time with my patients to understand their problems. I will help you at every stage of your life and will ensure that you live a normal life. A simple kidney problem, dialysis or kidney transplant: you can be sure of the best available treatment.
I offer treatments which go beyond medicines and medical procedures. I help my patients manage kidney issues by adopting healthy diet and lifestyle modifications.
When at Moolchand, I can assure that you get the best in class technology and infrastructure. Ranked 5th in Delhi NCR by The Week magazine, Moolchand is recognized for excellence in Nephrology. Moolchand's dialysis centre in Delhi is known to be one of the finest facilities in India.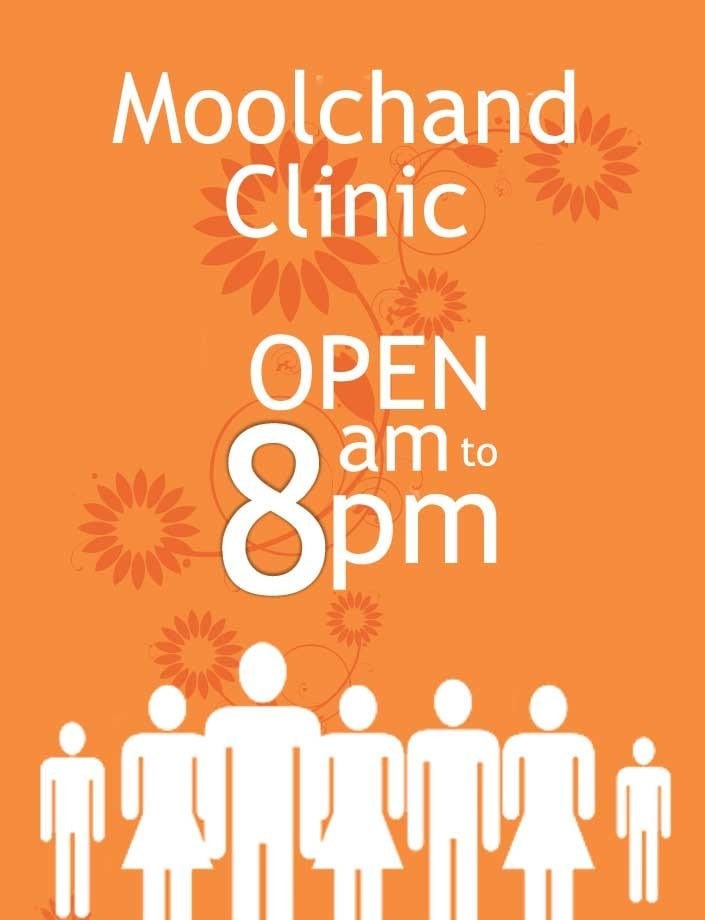 Gopi Baggi
Transport business owner
"Thank you for giving me great quality of life!"
In 2006, I received a kidney transplant at Jaslok Hospital, Mumbai. As a renal kidney failure patient it is very hard to believe that I could have a normal life while on dialysis. A dear friend who I highly admire referred me to Moolchand Hospital and told me, "Don't worry they will take great care of you."

Thanks to Dr. Ramesh Hotchandani at Moolchand, I am a dialysis patient with great quality of life. I am very grateful to him for not only taking care of me, but for restoring my quality of life as a dialysis patient. So I know no matter what happens, I will continue to live a gratifying life.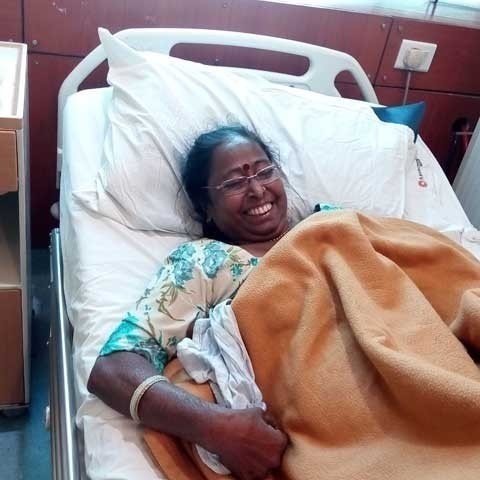 Savita Bhardwaj
Housewife
"After God, I thank Dr Ramesh Hotchandani!"
I have been undergoing dialysis at Moolchand since 2008. I would like to thank Dr. Ramesh for being very supportive and kind to me throughout all these years. It is his excellent care that has brought remarkable improvement in my condition. He shows sincere concern and compassion for my health and that's why I applaud him. I and my family believe had we not met Dr. Ramesh, life could be much more challenging for me.

A special thanks to the staff at nephrology department whom I find very caring and courteous. They keep me well informed and in case of any emergency, I know that there is always someone I can refer to. I highly recommend Dr. Ramesh and Moolchand nephrology department.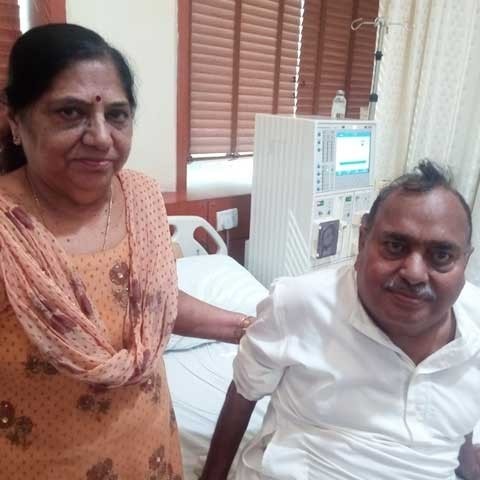 G P Chawla
Retired SBI Deputy Manger
"Thank you for your expert care and saving my life!"
It was 1999 when I found out that my kidneys were failing. I was shocked. I underwent dialysis treatment at Apollo Hospital for many years; it was not only more expensive but also less effective. My kidney condition worsened dramatically; I could hardly breathe or walk. I was brought to Dr. Ramesh Hotchandani in that severe condition. He immediately took timely action and saved my life. I cannot thank Dr. Ramesh Hotchandani enough for the excellent care he has provided to me. From the moment my wife and I met him, we were certain God had led us to him.

He keeps me motivated to continue pressing forward. In fact, the entire dialysis unit at Moolchand is inspiring, including the doctors that play a big role in patients' lives.

Thank you Moolchand!