We do what's right for you...
Browse
HIDE
Patients and their families from more than 50 countries around the world have benefited from our half-century old tradition of excellence in healthcare. Our excellence has led to Moolchand being a preferred choice for many VIP's including international diplomats and business leaders. Here is what some of our patients have to say about their Moolchand experience.
Real patients...Real stories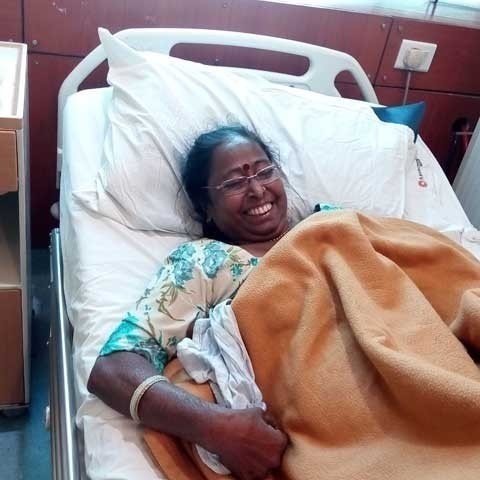 After God, I thank Dr Ramesh Hotchandani!
I have been undergoing dialysis at Moolchand since 2008. I would like to thank Dr. Ramesh for being very supportive and kind to me throughout all these years. It is his excellent care that has brought remarkable improvement in my condition. He shows sincere concern and compassion for my health and that's why I applaud him. I and my family believe had we not met Dr. Ramesh, life could be much more challenging for me.

A special thanks to the staff at nephrology department whom I find very caring and courteous. They keep me well informed and in case of any emergency, I know that there is always someone I can refer to. I highly recommend Dr. Ramesh and Moolchand nephrology department.
Savita Bhardwaj
Housewife
Seamless patient-focused care!
I was seen by multiple physicians and was administered many medications. I also had to undergo many investigations including CT, MRI, endoscopies, ultrasound scans and so on. All treatments tried at various clinics had failed. I wasn't making any progress at all. I was desperate to find a physician who could give me a definite treatment and heal me. Eventually, I received the diagnosis of COPD, hypothyroidism and iron deficiency and was admitted at Moolchand.

I am gladdened by the patient-focused care given to me at Moolchand. The doctors and the staff are so very professional. While they are still working on my issues, I have full confidence that they will get me back to health. Especially, Dr. A K Bali and the nurses are so compassionate and knowledgeable. Moolchand is simply the best!
K L Monga
81-years old
Outstanding level of care received at Moolchand!
After several years of medical treatment that offered little relief for my gastroenterological condition, I turned to the experts at Moolchand for through medical care. The internal medicine specialist, Dr. A K Bali, and gastroenterologist, Dr. Harsh Kapoor, offered great care to me. My endoscopy revealed numerous benign polyps — including several that were large and hard to reach; however, Dr. Harsh performed an ERCP surgery that successfully removed all those polyps. I am pain free now and my recovery is as expected.

I was battling a chronic gastroenterological condition; I don't how I would have done it without Moolchand doctors - Dr. A K Bali and Dr. Harsh Kapoor.
Amrit K
Housewife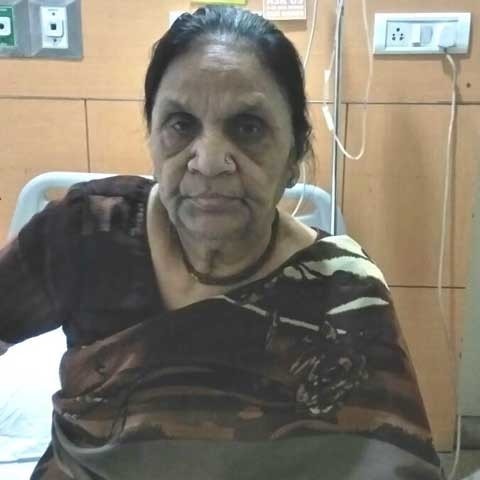 Immense respect and gratitude for timely diagnosis and care!
I am writing this to express my gratitude towards Dr. A K Bali for his timely diagnosis and care. I had been suffering from severe diarrhea, nausea and persistent spasm-like abdominal pains. The pain used to be so bad that it woke me up from sleep, sometimes. Having tried all medications and seeing no improvement in my condition, I had to be hospitalized at Moolchand as the signs of dehydration had begun and I was loosing my health drastically. Dr. Bali's precise treatment and expertise helped me regain my health. I am glad I chose Dr. Bali and came to Moolchand.

Today, I am being discharged from the hospital. The entire staff was pleasant, professional and efficient. From the check-in staff to nurses and finally Dr. Bali simply made the whole experience so comfortable. Highly recommend this hospital and Dr. Bali.
Saroj R
Housewife
Genuine care at Moolchand!
If I was asked, "Who is the best doctor I can go to? Who would you recommend?", I would say, 'It's Dr. A.K Bali' at Moolchand. The first time I met him, I immediately bonded with him. He always amazes me with his gentle supportive nature and personalized medical guidance. When I was admitted at Moolchand with symptoms of benign prostatic hyperplasia, fatigue, breathlessness and pain in my lower legs. Dr. Bali took excellent care of me and now, my condition has improved significantly.

I have been visiting Moolchand since 1995. My mother's pneumonia was also treated by Dr. Bali at Moolchand. Whenever we visit Moolchand, we find Dr. Bali and the nursing staff very professional, knowledgeable, and caring with the patients. I would recommend Dr. A K Bali to anyone needing medical care.
Ram Bir S
(with son Pankaj)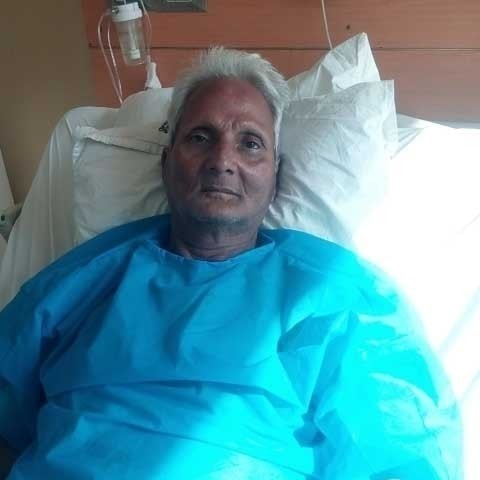 My stay at Moolchand Hospital felt like being part of a large and loving family!
I had been dismissing my alcoholism-related symptoms (loss of appetite, fullness in stomach, insomnia and irritability), thinking that they would subside on their own, but last week my condition spiked to the level of liver cirrhosis. The aggravated symptoms had almost brought me to the brink of death.

How I fought my way back to health was all a miracle! But, it was the collective effort and surgical expertise of Dr. Harsh Kapoor, Dr. Shiv Chopra and Dr. Sachin Ambekar that made this miracle happen.

Special thanks to Dr. Harsh who used his cognitive skills to analyze the case without depending too much on tests. It has been five years long relationship with him as a doctor and I always found him honest to his duty. I wish doctors in today's world should take inspiration from Dr. Harsh.

I thought I would never be well again but I am. Thanks for being a wonderful person and a great doctor to me. Moreover, my stay at Moolchand felt like being part of a large and loving family. I shall cherish that memory forever. Thanks to all of you for your care and diligence.
S C Bhakt
Retired PSU Executive
Compassionate doctors and nursing staff at Moolchand.
Judging by my life and fitness today, nobody would guess that my teen years were dominated by gastroenterological issues and acid reflux with debilitating pain. I credit Moolchand and its doctors who helped me find a new me. In every visit to Moolchand, my GERD was much better and this certainly built my confidence and faith in the doctors.

The front desk at Moolchand is very friendly and informative. The nursing staff is absolutely professional with the right touch of compassion. My family and friends have also been treated at Moolchand. We all are greatly satisfied with the level of services received on all the occasions. We trust Moolchand!
Abdul Hakim