| | | | | | | | |
| --- | --- | --- | --- | --- | --- | --- | --- |
| | Mon | Tue | Wed | Thu | Fri | Sat | Sun |
| 08 am-10 am | | | | | | | |
| 10 am-12 pm | | | | | | | |
| 12 pm-02 pm | | | | | | | |
| 02 pm-04 pm | | | | | | | |
| 04 pm-06 pm | | | | | | | |
| 06 pm-08 pm | | | | | | | |
| | | | | | | | |
| --- | --- | --- | --- | --- | --- | --- | --- |
| | Mon | Tue | Wed | Thu | Fri | Sat | Sun |
| 01 am-01 am | | | | | | | |
| 01 am-01 am | | | | | | | |
| 01 am-01 am | | | | | | | |
| 01 am-01 am | | | | | | | |
| 01 am-01 am | | | | | | | |
| 01 am-01 am | | | | | | | |
About me
My connect with infants drove my desire to pursue a career in neonatal and paediatric medicine. I am an experienced paediatric and neonatal specialist. I have gone through extensive training and I am adept in treating any kind of complexity in newborns and micro-preemies.
I have a series of successful cases in management of critical paediatric and neonatal care, resulting in significant decrease in morbidity and mortality rates to my credit. I have deep expertise in Clinical Assessment of Nutritional Status at birth (CAN score). My research focus is on medical problems that may arise during infancy and the sequelae of neonatal diseases that persist into later life.
My daily interactions with children and their families brings both intellectual and emotional fulfillment for me. I am here to help and support babies with conditions that require long-term care from their birth through their teens and help them them reach important milestones
In addition, I mentor DNB candidates keen on pursuing paediatrics and neonatology.

Medical expertise
Allergic disorders | Fetal/neonatal nutrition | Immunization | Low weight babies | Neonatal critical care | Neonatology | Paediatric emergencies | Premature babies | Primary Care Paediatrics | Respiratory diseases in children
My education and training
| | |
| --- | --- |
| DNB | Paediatrics, Moolchand Hospital, India (2000) |
| DCH | Child health, Kuvempu University, India (1997) |
| MBBS | Mysore University, India (1992) |
My awards and accomplishments
Acknowledged for my community service through Shishu Sangopan Girah, an NGO for orphan and destitute children
Delegate and expert speaker on:
"Rotavirus Vaccine", New Delhi (2012)
"Prevention of HPV Disease", New Delhi (2012)
"Unraveling The Science Of Protection Against Varicella", New Delhi (2015)
Attended various national and international conferences:
ESPAGAN International Conference, London (2013)
PEDICON, New Delhi (2010, 2013, 2014)
What I'd like to tell my patients
While not all premature babies experience complications, being born too early can cause short-term and long-term health problems for preemies. Generally, the earlier a baby is born, the higher the risk of complications. It requires a combined effort from parents and the doctor to make sure the baby grows up to be a healthy adolescent. I spend a lot of time handholding parents to make them understand the special needs of their children. It gives me immense pleasure to see the weak and sensitive infants growing into healthy babies under my care, and the smile on their parents' faces is a big reward for me.
My team and I at Moolchand understand the complications of premature babies. We have the best infrastructure, modern technology and expert hands to treat your child in the best possible manner. So when your baby is with me, you can be rest assured that your child is in safe hands and will get the best medical care.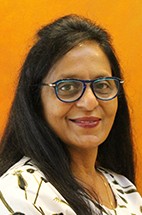 Consultant

MRCP, MD, MBBS,...

32 Years

Mon - Sat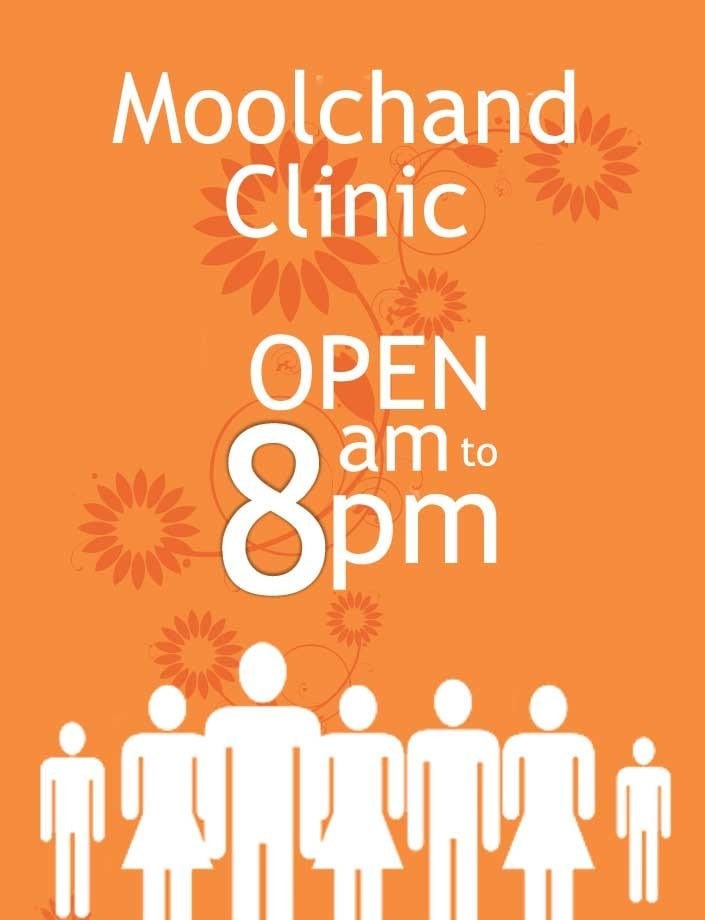 Sajal Singh
(with son Shashwat Singh)
"Wonderful doctors and courteous staff! They are the "Best" in every way!"
I believe that a pediatrician who is a parent is far more familiar with what you're going through. Each time I meet Dr. Shekhar at Moolchand my belief gets more strengthened. He easily understands my concerns on a level that may be a non-parent pediatrician won't. I like his prompt communication and friendly approach. Put simply, I know he is there for me and my family.

Also, the warm and inviting atmosphere and courteous staff at Moolchand - all indicate that each visit to this hospital will be a positive one. The doctors are wonderful here and the entire staff is courteous and professional. They are the "Best" in every way!

Dr. Zulehuma
Mother of baby Abheer
"Knowledgeable and personable pediatricians at Moolchand!"
Being a doctor, I know practicing paediatrics can be funny, weird and exhausting — to be precise, it could be very challenging with fearful, temperamental and curious toddlers. So, not everyone can be a pediatric doctor.

I have been visiting Moolchand many times. This time it was for my son Adheer, who is bit mischievous and moody. Definitely, I was anxious during his wellness check-up and vaccination. However, my anxiety was soon put aside when I met Dr. Shekhar Vashist – a pediatrician with outstanding experience and calm personality. He ably handled all my concerns and seemed so assuring, just with his presence and way of communication. I felt so feel comfortable asking him questions about my son's health. For sure, Dr. Shekhar is a personable pediatrician with great qualities!