Dr. Anil Malik
Senior Consultant - Moolchand Institute of Bariatric Surgery, General Surgery

MS, MBBS, Others

36 Years

1,350
| | | | | | | | |
| --- | --- | --- | --- | --- | --- | --- | --- |
| | Mon | Tue | Wed | Thu | Fri | Sat | Sun |
| 08 am-10 am | | | | | | | |
| 10 am-12 pm | | | | | | | |
| 12 pm-02 pm | | | | | | | |
| 02 pm-04 pm | | | | | | | |
| 04 pm-06 pm | | | | | | | |
| 06 pm-08 pm | | | | | | | |
| | | | | | | | |
| --- | --- | --- | --- | --- | --- | --- | --- |
| | Mon | Tue | Wed | Thu | Fri | Sat | Sun |
About me
A commitment to pursue excellence drives me forward to be better tomorrow than I am today, by practicing and preaching safe surgical techniques using the latest tools and technologies (eg. 3D laparoscopy)

I pioneered single port laparoscopic surgery in North India and am considered one of the few surgeons to be able to perform this technique in India. I always felt lack of structured trainings to teach and train laparoscopic skills across India. Today, I take immense pride in bridging the gap by mentoring surgeons even from top corporate hospitals for minimally invasive surgery techniques.

My expertise is in performing totally bloodless thyroid and salivary glands surgery with excellent results. I have tremendous expertise in the management of haemorrhoids by applying the most advanced clinical techniques. My competence and commitment to learning newer techniques gives me an edge in performing routine and complicated surgical cases. We routinely perform surgeries using painless techniques as day care procedures.

I envision a world-class bariatric surgery program to treats patients from across the world with obesity and weight problems

Medical expertise
Bariatric surgery | General surgery | Haemorrhoids | Laparoscopic | Laser and painless techniques | Minimally invasive techniques | Treatment for ano-rectal problems | Thyroid and salivary glands
My education and training
| | |
| --- | --- |
| MS | Meerut University, India (1982) |
| MBBS | Meerut University, India (1978) |
Others
Fellowship from Indian Association of Gastrointestinal Endoscopic Surgeons, India
My awards and accomplishments
Awarded gold medal in MS
Registrar, RML Hospital (India)
Life member, European Association for Transluminal Surgery (EATS)
Life member, Endoscopic Laparoscopic Society of Asia (ELSA)
Life member, Association of Minimal Access Surgeons of India (AMASI)
Chaired many laparoscopic and bariatric surgery conferences
Invited as expert speaker on multiple television/radio channels (topics have included obesity treatment, gall bladder surgery, treatment for hernia etc.)
What I'd like to tell my patients
Surgeries today are a lot different than what they were a few years ago. Today, we have the best infrastructure, modern technology and expert hands to treat you in the best possible manner. I and my high powered team of surgeons can effectively and efficiently handle all types of general, advanced laparoscopic and bariatric surgeries.

When my patients come in, they are first reassured that their life will soon change for the better. My patients and I are partners in this journey and that is what I work hard to let every patient know.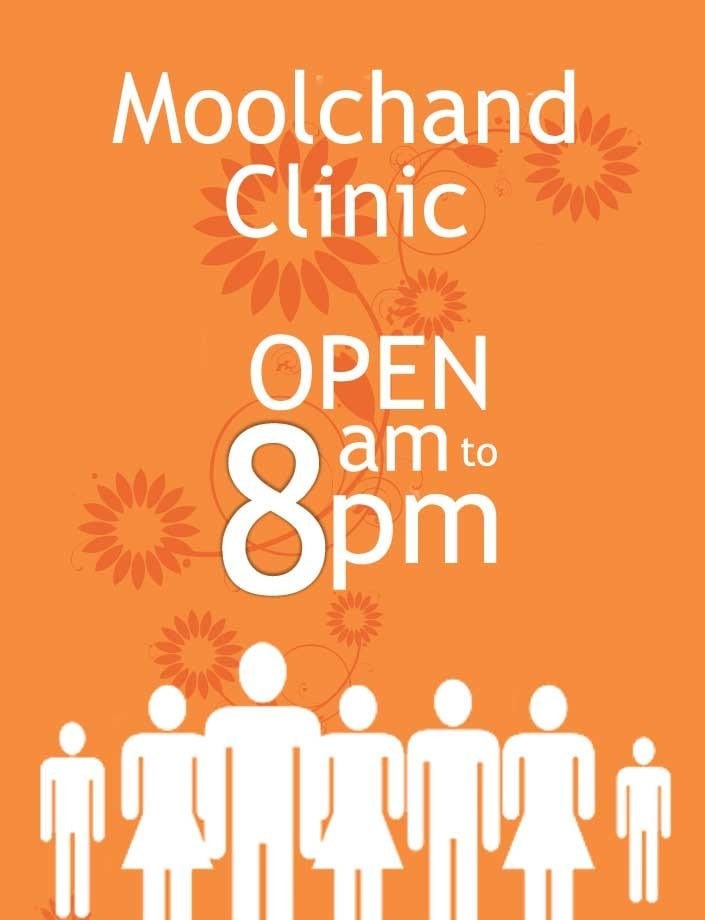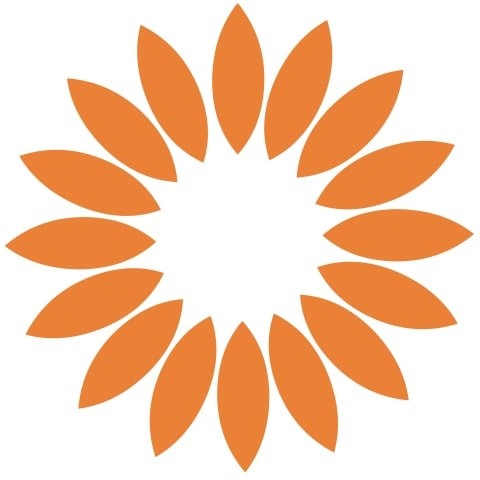 Ruchi A
Business Owner
"Best Laparoscopic Surgeons in Delhi!"
On August 25, 2017, I underwent a laparoscopic cholecystectomy (lap-chole) at Moolchand. Initially, I was scared about the procedure, but my procedure was done without any complication. To be honest, I've not had a minute's trouble during my entire treatment and hospital stay. I sincerely thank the entire team of the doctors who attended to me, especially, Dr. Anil Malik, Dr. Sachin Ambekar and Dr. Subhash Kumar for their excellent care, follow-up, and great professionalism. My recovery is as expected and I am back to work.

The before and post-op care at Moolchand is second to none! Extremely happy with the warm and friendly nursing staff, I am grateful to everyone who played a role in the excellent care I received at Moolchand. Undoubtedly Team Moolchand has the best laparoscopic surgeons in Delhi.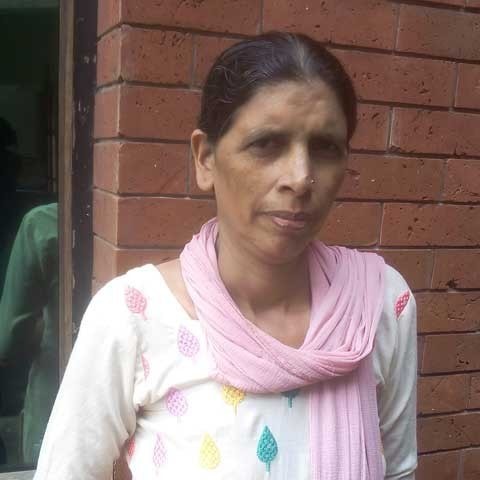 Raj B
Housewife
"My improvement is beyond belief!"
I am really thankful to Dr. Anil Malik and Dr. Sachin Ambekar for pain management and complete cure of my gallbladder disease. I found them very professional and skilled at easing my discomfort and addressing my medical needs. Also, their attention to detail regarding the medication administration and monitoring was exceptional.

Dr. Anil Malik's post-operative care and recommendations have helped me recover much within three days of my surgery. The improvement is beyond belief!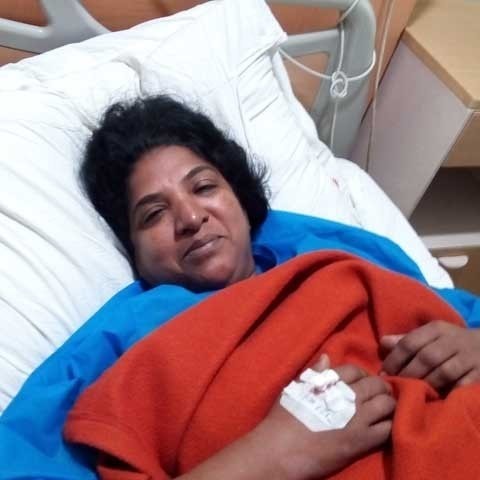 Lissy Ps
49-year-old professional
"Top-notch surgeons and superior surgical outcomes!"
I had been in pain and discomfort for the last 2-3 weeks. Tests confirmed cholelithiasis. I was living with a gallbladder full of stones. I was confused as I had heard both good and bad instances of gallbladder removal surgery. I visited Dr. Anil Mallik at Moolchand. Dr. Anil Malik not only guided me about the procedure but also unraveled many myths that I had earlier regarding the surgical outcomes and side effects.

He explained to me "You can't dissolve or blast the stones with lasers, you just have to get the gallbladder removed. Single incision laparoscopic cholecystectomy is a completely safe procedure with rapid recovery period." I am glad that I trusted Dr. Malik and his expertise. I was operated by him and Dr. Sachin. Within just two days of the procedure, I am feeling better with almost negligible pain which is NOTHING compared to the pain I had before the surgery.

I have been coming to Moolchand for many years now for all my medical needs. I must say I "love" all the doctors here, not just because they are very knowledgeable and supportive, but also they genuinely care for their patients. My elder sisters and mother were also treated here; in fact my entire family comes to Moolchand-that is the level of trust we have on Moolchand.